Business boasts three lottery winners; odds good it's luckiest office in America
Lucky office workers wonder who will be the fourth winner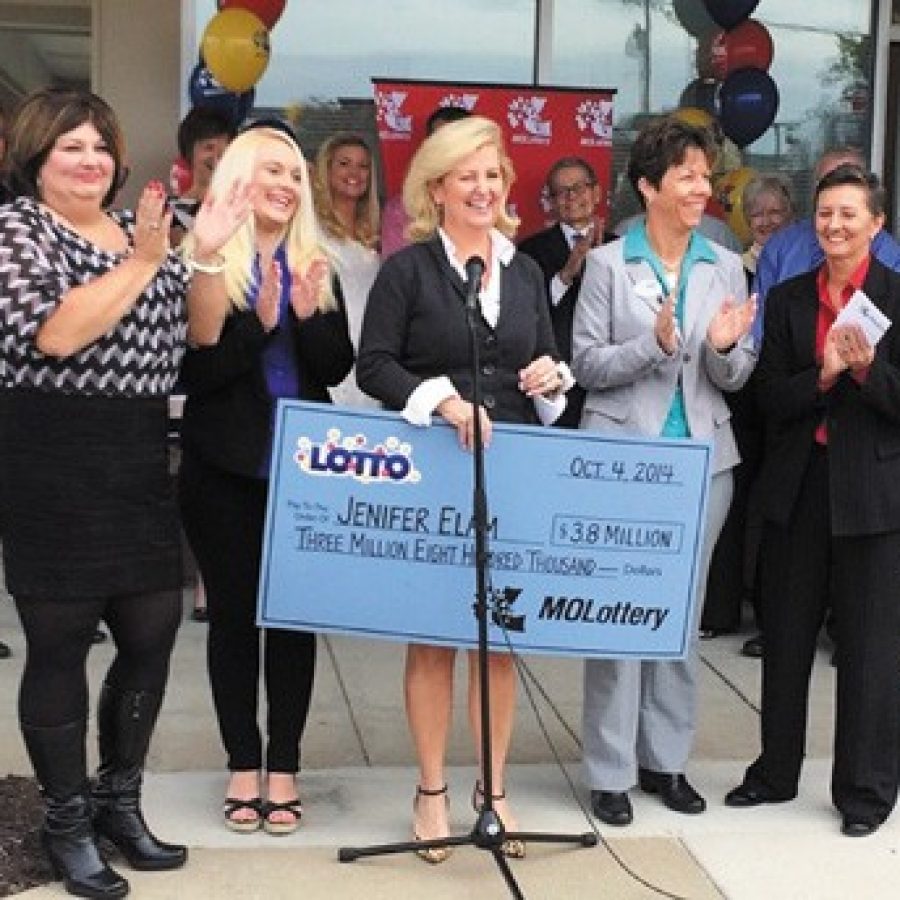 When Lemay resident Jamie Bone won $1 million in the Missouri Lottery last year, her fellow real-estate agents at Coldwell Banker Premier Group's south county office considered her pretty lucky.
When the office's top-producing agent, Kim DeLapp of Arnold, won $100,000 on a scratch-off ticket last year, she thought the coincidence of two co-workers winning the lottery was "surreal."
But last month, agent Jenifer Elam of south county won $3.8 million. Now it's undeniable that real-estate broker Norm Polsky's agency at 4044 Butler Hill Road is the "luckiest Coldwell Banker office ever," as Missouri Lottery Executive Director May Scheve Reardon phrased it when she presented Elam with her millions — and, of course, her big check.
No one disputes that the south county Coldwell Banker location is the luckiest Coldwell Banker agency in the country — but with three employees who have won the lottery since last year, it may just be the luckiest office in America.
Perhaps even more extraordinary than the office's winning streak is the fact that none of the three lottery winners have quit their job at Coldwell Banker, and all plan to continue working.
When DeLapp's boyfriend called her last year to scratch off a ticket he bought her as a birthday present over the phone and then told her it was a $100,000 winner, she first assumed it must be an elaborate prank by her co-workers, who had once set her up with a fake winning ticket.
"They're all always playing surprises on us and jokes, so I didn't know if it was real — one time, they all had me going here in the office, and I thought I'd won $10,000," she said. "It's very free-spirited here, and we're all family. We have great energy, we really do, running through this office. We have so much fun."
The south county office is one of three offices of Coldwell Banker Premier Group, which has 150 agents — and yes, those agents have joked that they are going to have to transfer to the lucky south county location, Polsky said.
Although each of the winners bought their tickets in different stores, their stories are similar in other ways. They did not select their own numbers. They had all played the lottery on and off, but didn't buy tickets on any set basis. They all thought someday they might win, but were shocked when they did.
None of the three winners have spent all the money yet, and the three are saving for sensible purchases like college funds, trips, school and houses, Reardon noted.
The biggest and most recent winner, Elam, became a regular lottery player with her partner, Lea Harthcock, not because of the office winning streak but because of Harthcock's father, Ron. For the year before he died in January, Ron Harthcock moved from Springfield to St. Louis to be closer to his daughter and Elam, and required some unique admission fees when they visited him daily.
"You couldn't go into his house without a lottery ticket and Krispy Kreme donuts, so we got into the groove and we'd buy us some and him some," Elam told the Call. "You add it up and it's 10 bucks here, 20 bucks there. But, never the big one. He always wanted to win, and I heard him that day (I won). So he was our blessing."
When Elam created a vision board with her goals for 2014, she included winning the lottery. But after her father-in-law died in January, she didn't buy a lottery ticket until October, when she won.
The first winner, Jamie Bone, won on a ticket she bought at Sam's Liquor in Lemay, and found out at the store when she came in to check her tickets, while television cameras rolled. The video of her reaction to winning the lottery has been used in a study on body language.
"They're using it to show when people are in anticipation or they're about to figure something out, something devastating or exciting, how they look," she told the Call. "People thought that it was fake."
Bone has used her windfall to pay for a new house and college funds for her two sons.
And with the lucky streak coursing through Coldwell Banker right now, DeLapp believes she may even hit it again and is now a regular lottery player, when she wasn't before.
"I'm a regular player now — especially after seeing the odds of some people re-winning, too," she said, hand to her heart. "It's in here, I just can't explain it. I feel like I will hit it again."
The office does not have a formal lottery pool, but when anyone at the agency makes a gas-station run, he or she asks around if anyone wants a lottery ticket. And as they win the lottery one by one, those lottery runs are getting more popular.
None of the other workers in the office are jealous of their co-workers' good fortune, DeLapp added.
They just wonder who the office's fourth winner is going to be.
About the Writer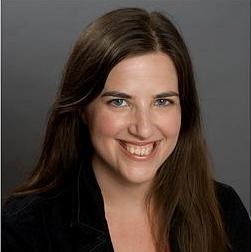 Gloria Lloyd, News Editor
Gloria is the editor of The Call. If you have any thoughts or suggestions for coverage, email her at glorialloyd@callnewspapers.com.