Buerkle, Bernard students team up for 'Teens for Jeans'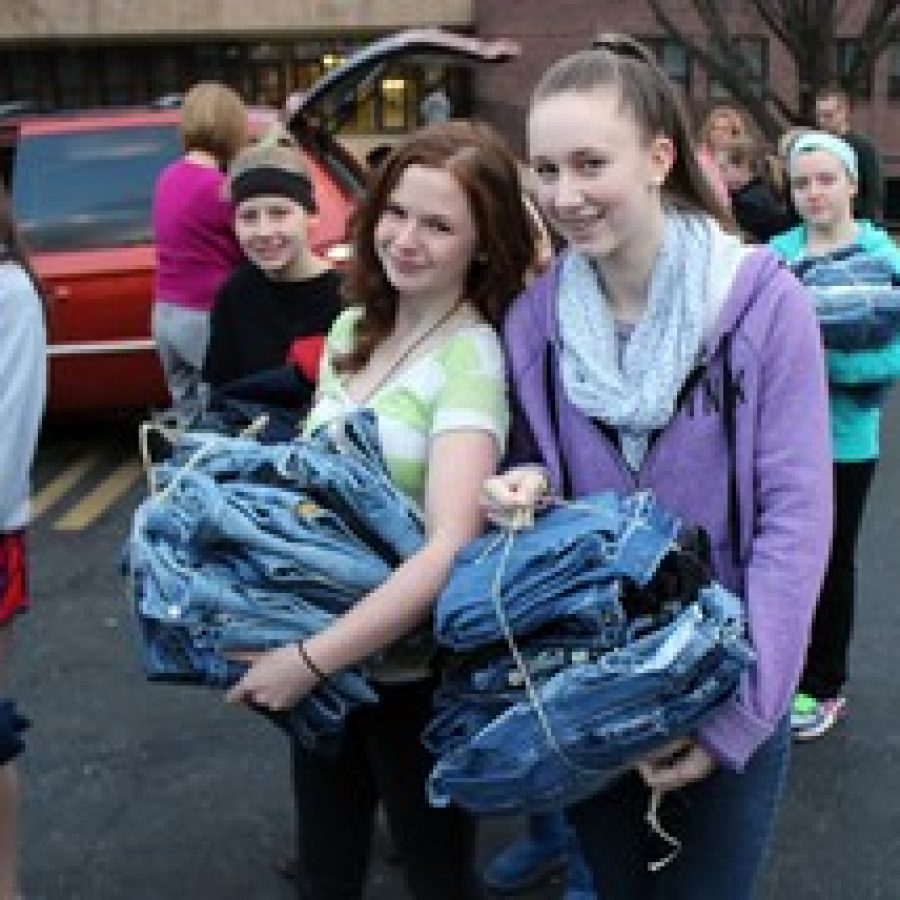 Friendly competition turned into friendly cooperation last week when students from Margaret Buerkle Middle School and Bernard Middle School teamed up in an effort to win the national "Teens for Jeans" competition.
The Aeropostale clothing company sponsors the annual contest, which collects blue jeans nationwide for homeless teenagers, according to a district news release. The school that collects the most jeans wins a $10,000 prize from Aeropostale. Bernard students took part in the competition last year, and after hearing about the project students at Buerkle decided to take part this year.
After comparing collection amounts, Bernard students decided to donate their 500 pairs of jeans to Buerkle students, who had collected an estimated 2,000 pairs of jeans. Buerkle students will be sending their new total of 2,500 donated jeans to Aeropostale and then wait to see what the winning total is.
Bernard Principal Lori Sullivan stated in the release, "I think it's great that the students decided to work as a team for this contest. It shows a lot of character that they can put the competition aside and see the bigger picture. That's exactly what we are teaching in the Mehlville School District."