Brown not surprised by her victory in 94th District
Englund attributes her defeat to pull of new president-elect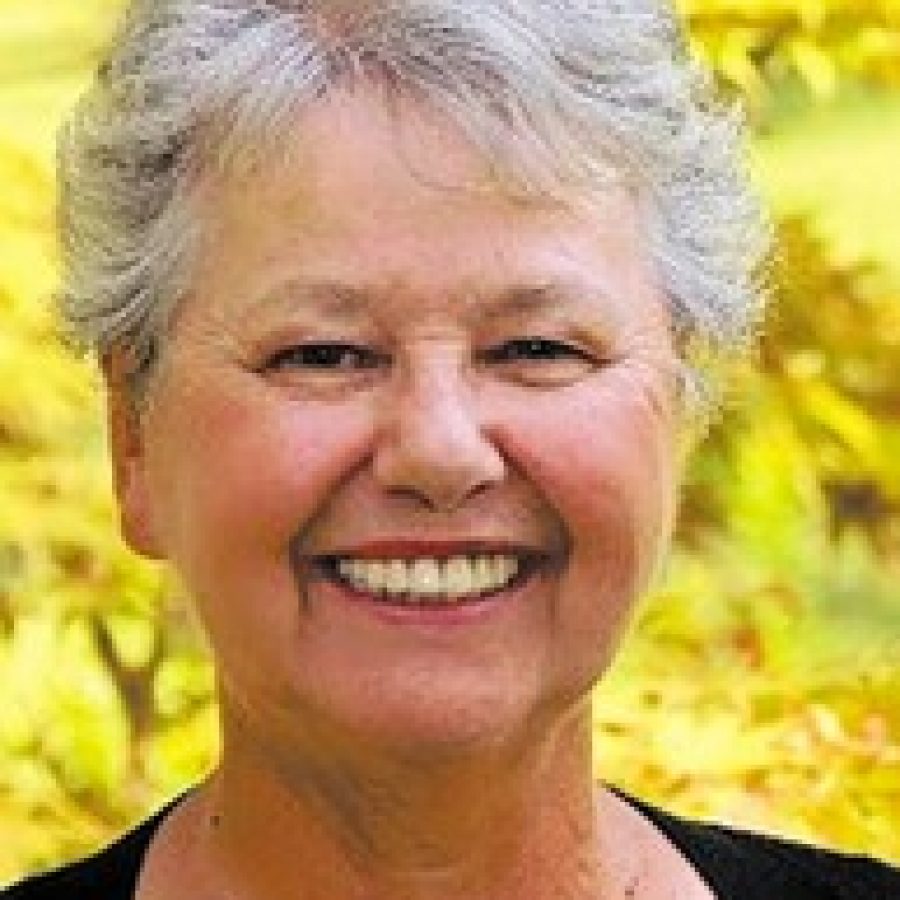 Cloria Brown and Vicki Lorenz Englund have traded the 94th District Missouri House seat back and forth so many times that some observers may have taken it as a given that the voters of their swing district would throw the incumbent out every time.
But in an election outcome that surprised everyone but Brown, R-Lemay, voters re-elected her to a consecutive term in Jefferson City, the first time that has happened since she and Englund, D-Green Park, began facing off in 2008 in what was then the 85th District.
To Englund, who also serves on the Lind-bergh Board of Education, the 94th District was just as shocking as the Republican sweep of statewide offices and the national election of Donald Trump, despite polls to the contrary. With even Democratic voters nationwide and especially in Missouri unenthused about Democratic presidential candidate Hillary Clinton, it was just a tough year for Democrats overall.
"I was totally shocked," Englund said. "I did speak to a lot of voters who were very disgusted with politics overall, and that level of frustration was higher than I'd seen it in the past in south county."
Typically, Englund had won in presidential years and Brown in off years.
In the Nov. 8 election, however, Brown won 51.1 percent to 48.81 percent, 8,882 votes to Englund's 8,484.
But Brown said that she wasn't as surprised as everyone else that she'll spend four straight years in Jefferson City.
"I don't think this is as much of an anomaly as people think it is," she told the Call. "I don't really think that anything changed, I just think that people got to know me better — they got to know me and what I was doing, and they're bringing me back."
But the voting trends this year were very different from a typical presidential year, Englund said.
"I think our matchup had been pretty predictable until this point," she said. "But this was unlike any other election that I've run in, and it made it extremely difficult to predict."
Like Democratic County Council candidate Pat Yaeger, who said she lost to Republican Ernie Trakas because she "got run over by the Trump train," Englund attributed her loss in part to the pull of the president-elect — and the lack of voter enthusiasm in south county and elsewhere for Clinton.
"I think our entire state's suffered from Donald Trump," Englund said. "We knew from the beginning that Hillary Clinton was not going to win Missouri, but we had no idea (her loss) was going to be by almost 20 points. When you spread that across the entire state, it really makes it difficult for Democrats to win. It was not a happy moment in time."
Individual precinct totals were not yet available at the time the Call went to press, but Englund said she expects that south county voters followed the nationwide trend of Trump voters turning out while Democrats stayed home.
"I could sense the frustration at the doors, I just didn't know how to interpret it," she said. "My hope was that we'd still have voters come out, even though they were frustrated, to make their frustration heard."
As always, both candidates spent hours walking the district and going door to door. But Brown said she didn't work any harder this year than she has in previous years, and she was away from the district during the legislative session. During the break, she has worked on several task forces, including the Trafficking Task Force.
"I actually probably did not work as hard as I did in 2014," she said. "I was in session for five months of the year, and I was on a couple of task forces."
One of the differences this year is that more money was spent on both sides than might have happened in other years, Brown noted. Englund raised nearly $200,000 to Brown's $163,000, according to campaign filings.
Both candidates bought time on cable stations, and Brown ran radio ads.
"She spent more money than me, that's what she always does," Brown said.
Regarding her last loss to Englund during the presidential election in 2012, Brown said, "I still say in '12 I would have won had they not redistricted. A third of the district was new, and they didn't know either one of us."
But voters in the district certainly know both of them now. For half of voters, this was their fifth time deciding on what Englund calls the "Englund-Brown struggle," while the other half was considering the candidates for the third time.
In some cases, their faces are too familiar. Englund said she even had a problem while going door to door with people mistakenly believing she was their current state legislator.
"I had some people frustrated that I never called them back when they contacted my office, and I had to explain that I didn't have an office for the past two years," she said.
As for whether Englund will run against Brown for the sixth time in 2018, she said that remains to be seen. She also is not ready to make an announcement on whether she is running for re-election for the Lindbergh Board of Education, where her seat is one of four up for election in April.
Since the election, Englund got married to Byron DeLear, another Democrat who lost his race for the Missouri House in Maryland Heights.
"Right now I'm focused on my new husband and his family and my family," Englund said.