BREAKING NEWS: Berra withdraws plans for 232-unit apartment complex
Stenger 'very pleased' plans permanently withdrawn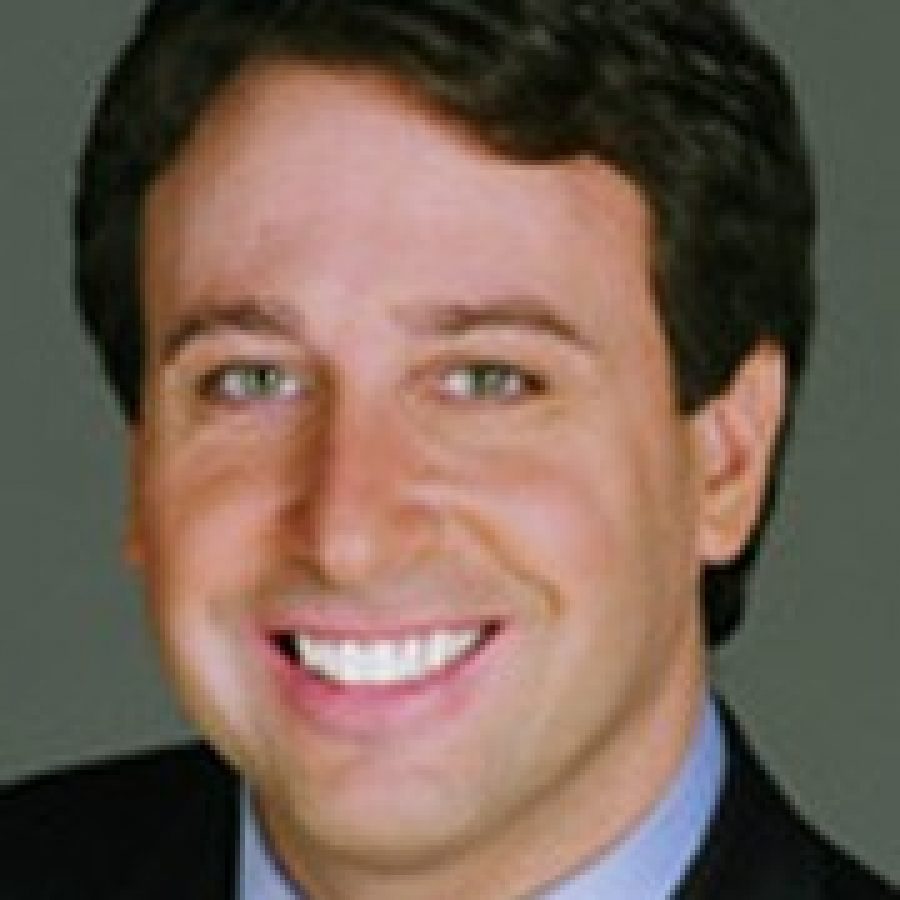 The developer of a proposed 232-unit apartment development at Tesson Ferry and Bauer roads has permanently withdrawn plans for the project.
Representatives of the developer, JHB Properties Inc., a subsidiary of Oakville-based J.H. Berra, informed County Executive Steve Stenger on Wednesday that they were withdrawing the proposal. Today — Thursday, Oct. 20 — they officially withdrew their plan.
"JHB representatives contacted me to say they were permanently pulling their plans for this project," County Executive Stenger stated in a news release. "In light of concerns that residents of the area expressed about this apartment complex, I am very pleased that the developers have permanently withdrawn the plan."
JHB Properties' request to rezone the 17-acre site to allow construction of the apartments had been pending before the County Planning Commission.
Most Mehlville Fire Protection District officials are satisfied that their public safety concerns about a proposed apartment complex are being taken seriously after meeting with county representatives last week, and they do not plan to oppose the project.
Oakville-based developer J.H. Berra hopes to build a 232-unit apartment complex at the intersection of Tesson Ferry and Bauer roads.
The sprawling development of 10 two-, three- and four-story buildings was one vote away from narrow approval at the County Council when a lawyer for the thousands of neighbors opposed to the project found possible violations in the zoning process. Now the project is going through the entire zoning process again.
"Basically to make it short and concise, our concerns have been addressed," Chief Brian Hendricks told the MFPD Board of Directors at a special meeting Friday afternoon.
The fire chief called the meeting to review the discussion he, board Secretary Ed Ryan and Fire Marshal Ed Berkel held the day before with interim Director of Planning Gail Choate, 6th District County Councilman Kevin O'Leary, D-Oakville, and O'Leary's legislative assistant, Diann Valenti.
Among the concerns fire officials brought up about the sprawling apartment complex in a letter to county planners is that Bauer Road, which is a narrow country road with no shoulders, is not wide enough to handle the new traffic or to allow ambulances and fire trucks to get through. That issue prompted MFPD officials to ask the county to delay the public hearing for a month, but the county declined and held a fast-tracked public hearing on the issue last week.
Although MFPD officials were concerned about aspects of the development, however, they never took an official stance against it, Hendricks said, noting he fielded many calls thanking the fire district for taking a stance against the apartments. If the project is again recommended for approval by the county Planning Commission, planners promised the MFPD they will include a more specific recommendation to widen Bauer Road.
"We thought it was important to get everybody in the same room," Hendricks told the fire board. "I think the air was cleared. There's a lot of mistrust out there, a lot of liberties taken, and at the end of the day, what I told the people in attendance at the meeting was this … We're not trying to get in the way of anything, we — the board has a responsibility, as I do, to make sure that public safety is looked after, make sure that we're not going to cut any corners."
The county language is vague on what widening would consist of, noting only that the developer is requested to "improve Bauer Road to one half of a 70-foot right-of-way and a 24-foot pavement with eight-foot shoulders and including all storm drainage facilities as directed by the St. Louis County Department of Transportation."
But Hendricks and Berkel were assured that the language means that Bauer would be widened with a third lane for the length of the 17-acre apartment complex property, past Tammy Kay and tapering off near Keller Road.
Another concern Hendricks and Berkel had was that interior roads around the apartment buildings would be too narrow for fire trucks to turn around, and fire trucks could have difficulties entering the gated complex during emergencies.
Although Bauer Road residents contend the county reneged at the last minute on a similar promise to them for a past development, the latest promise to the MFPD signals to board Chairman Aaron Hilmer that fire officials have done their due diligence.
"To me, none of this matters — once they gave us the assurances, we're out," Hilmer said. "We never really were in … I think we've gotten these people more information than they have gotten in the past, and I think if a lot of what's been shared with you guys would have been shared via the councilperson with these people, instead of 90 people upset, you'd probably have about six showing up, who probably aren't going to be happy no matter what happens."
But Ryan noted the inconsistencies and disparate accounts of the plans offered by the developer, the county and the residents, and how the developer did not leave their plans with the MFPD because "they're imaginary."
"We shouldn't be arguing for the county — as far as I'm concerned, they've got egg on their face," Ryan said. "They're not willing to talk to their own constituents."
Diving into the middle of a county zoning issue has given the MFPD officials a glimpse into the deep mistrust south county residents have with Clayton, they said.
The root of the entire problem is lack of communication, especially from O'Leary, Hilmer said.
"All this is because this guy won't answer his phone," Hilmer said.
Residents have complained that their phone calls to O'Leary and Valenti have gone unanswered, with emails deleted unopened. O'Leary — who is not running for re-election — has not responded to media questions on any issue since he told a reporter in July that he would hold a second public hearing on the apartments. It was a promise he never followed up on and later denied making.
As for the allegations of deleting unread emails and not responding to phone messages, Valenti told the Call, "I have responded to a lot of people, so that was not entirely true. I can only give them so much information, what I know. And then after that, if they don't want to hear what I have to say, it's hard to just keep repeating the same thing."
"They've been stonewalled," board Treasurer Bonnie Stegman said. "Communication is key in anything, and when you do not communicate with people, you're only inviting trouble. So I think that was the biggest mistake that the County Council and our councilperson had. And I hope whoever gets elected, I hope people will realize that they need to make sure somebody's responsive and looking out for the residents."
Former Rep. Pat Yaeger, D-Lemay, and Republican attorney Ernie Trakas of Oakville are running for O'Leary's seat in the Nov. 8 election.
But residents have been burned too many times to trust everything the county tells them, noted Ryan, who led efforts to investigate the decision by the St. Louis County Library Board of Directors to build the Grant's View County Library instead of a new library at the site of the Tesson Ferry Library.
And when residents do turn out in force in advance to have their say, as with the Bauer Road apartments, they are given only one minute to speak to the council, an insult made worse because O'Leary "won't give them the time of day," Ryan said.