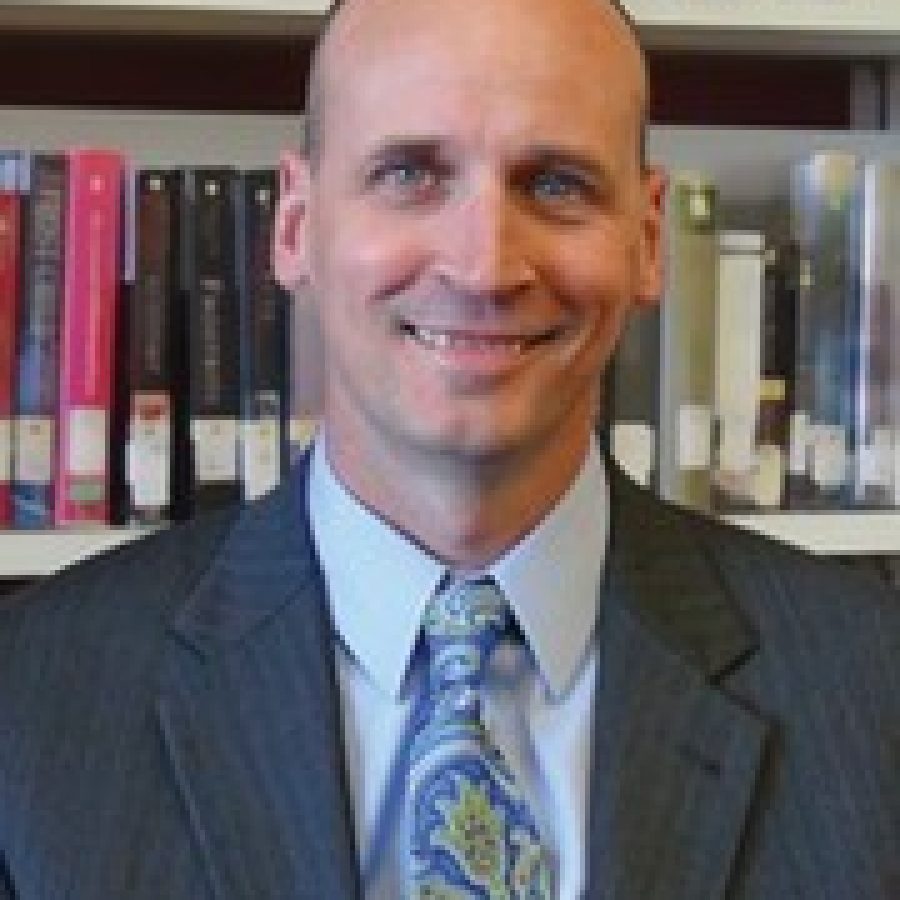 The Mehlville Board of Education voted Monday night to place a 49-cent tax-rate increase on the November ballot after a survey indicates support for a levy among district voters is gaining momentum, with a majority now willing to approve a tax-rate increase of at least 55 cents.
The board voted 5-1 to place Prop R for Restore on the November ballot, with board member Lori Trakas dissenting. Board member Jamey Murphy was absent.
Here is our earlier story:
Superintendent Chris Gaines said based on the favorable survey results, he is recommending that the board vote Monday, Aug. 17, to place a 49-cent tax-rate increase, called Prop R, on the Nov. 3 ballot. The board will meet at 6:30 p.m. in the Mehlville High School Library, 3200 Lemay Ferry Road.
In a telephone survey conducted by Opinion Research Specialists of Springfield from Aug. 3 to Aug. 6, 54 percent of 407 frequent Mehlville voters said they would vote for a 55-cent tax-rate increase, and 58 percent said they would vote for a 45-cent tax-rate increase.
The survey shows a jump in support since the district's first survey in May, when only 48 percent of respondents supported a 50-cent rate hike and a majority of voters said they would only support a 40-cent hike.
With inflationary spending outpacing tax revenues for much of the last decade, the district has a $1.6 million overall deficit and a $2.5 million operations deficit this year even after $4 million in budget cuts and new fees that went into effect with the new school year that started Thursday.
Among other things, the proposed levy name, Prop R, stands for "restore," Gaines said.
Last week, Gaines outlined to the board how he would spend the $8.3 million from a 50-cent levy, with an initial plan to begin pursuing the strategic plan and restore some budget cuts, including student clubs and free busing for students living less than a mile under schools.
However, due to questions raised by a resident about a state law that requires a public vote on free busing under a mile, and differing legal opinions offered on the issue by the district's attorney and the Missouri Department of Elementary and Secondary Education, or DESE, Gaines is pulling busing out of the plan and hopes to use future organic revenue growth from sales taxes or other means to raise the roughly $100,000 needed to restore free busing.
Gaines' plan calls for using $1.75 million for facilities, $1.2 million to hire 16 instructional coaches, $1.2 million for curriculum, including textbooks, $1 million for buses, $550,000 to restore the 1:1 laptop technology program and buy new computers, $50,000 to restore school supply budgets, $100,000 for continuous classroom improvement across the district and $50,000 for strategic-plan surveys.
School board President Venki Palamand told the Call that based on the "very encouraging" survey results, he expects the board to vote for a "reasonable proposal" that could go as high as 60 cents.
"It looks like the community is willing to support a tax increase in order to restore, rebuild and advance the Mehlville School District," Palamand said.
But even with the survey indicating that support is gaining momentum months away from a potential vote, Palamand said he would rather err on the side of caution rather than asking for too much only for voters to reject the ballot measure, as they have the last two tax-rate hikes up for their approval – 97-cent Proposition A in 2006 and 88-cent Proposition C in 2010, both of which were rejected by two-thirds of voters.
With board member Lori Trakas opposed to any tax-rate increase — making any levy at best a 6-1 vote — and board member Jamey Murphy signaling doubts about the plan, Gaines said he hopes the vote will be 6-1 but doesn't believe it has to be for the public to support it.
Murphy, who was elected to the board in April, told the Call he is weighing a run next year for the Republican nomination for the District 95 Missouri House seat currently held by Rep. Marsha Haefner, R-Oakville, who is running against Sen. Scott Sifton, D-Affton, for the 1st District Senate seat.
"I think unfortunately, for one it's going to be a political decision rather than a governance decision, and I think he has political risks either way he decides, and so he's got to decide which way that's going to be," Gaines said. "But if this were purely a governance decision and you look that you've cut over the last 11 years almost 200 employees, and student achievement's dropping, you've got $55 million in facilities needs, you're behind on textbooks, you've got all these other needs, from a governance standpoint you really can't say, 'No, we just have to continue to live within our means.' The resources are needed."
Murphy told the Call that he has not yet made a final decision on how he will vote Monday.
"I understand both sides of this debate very well, and think the best solution is to slow down and do step one, build trust," he said.
But Murphy added that while he said when he ran for the board that he would support a tax levy if the community trusts the board, he does not believe the community has enough trust in the district to pass an increase at this time.
"I don't think we have built that trust, I think we have scared the community," Murphy said. "I believe letting the community have a chance to have their voice heard is important, and I want to give them that opportunity when the time is right."
But Murphy added that he does not appreciate Gaines' comments to the Call on politics versus governance.
"I'm very troubled that Dr. Gaines would try to bully me into voting a specific way," he said. "My children will attend this district.  Suggesting that I would make a decision that would hurt them for political gain is very offensive. This does nothing towards building trust on the board, or in the community."
Critics of a tax hike outnumbered supporters when the board met last week, with a series of residents noting that it could cost more to place a measure on the ballot in November instead of April, even though the taxes would go into effect at the same time and the district usually pays for a school board election in April if enough candidates run.
"November is ridiculous," said Oakville resident Jim Murphy, who is Jamey Murphy's father. "You could go hire some new reading coaches with that money."
Several speakers said they contacted the county Board of Elections, and the cost for an election could be up to $91,000.
However, county Election Director Gary Fuhr told the Call that although a final cost cannot be tallied until after the Aug. 25 cutoff date and depends on a number of factors, he roughly estimated the district might pay $40,000 to $45,000 for the ballot measure.
Mehlville officials have long hoped for a four-cent transfer of a dedicated debt-service tax to the operations levy that would go into effect in 2017 and would have to be approved sometime in the next year.
Two measures on the same ballot would likely confuse voters and result in the 49-cent levy failing, Gaines said, so he is recommending that the board split the measures, with a 49-cent levy in November and the four-cent transfer in April.
That means the best option for a second election is April, which would likely cost less than an August election, Gaines said.
But Jamey Murphy said the concerns about the cost of the election are real.
"Dismissing concerns about the extra tens of thousands of dollars the district will spend to place this on the ballot in November is done because of politics and not governance," he told the Call. "Good governance suggests that we should wait until April, when the price drops due to other municipal elections. If this measure does fail at the polls, every dollar spent will be critical and the tens of thousands in savings could be used to save jobs."
The $5 million in budget cuts, new fees and facilities deferrals approved by the Board of Education last spring went into effect as the school year started for Mehlville schools Thursday, just as the district released the survey results.
Without additional revenue, the district will have to cut a similar amount next year just to break even, which would devastate the district, Gaines said.
"If you look at class sizes across the district in the last 10 years, we've cut 120 teachers," Gaines said. "The fat was trimmed a long time ago, started into the muscle and we're way beyond the muscle at this point and starting to get into vital organs."
With $2.6 million in budget cuts in 2004, $4.6 million in 2011 and $4 million this year, the cumulative unrestored budget cuts in the district since the 2004-2005 school year total more than $58 million, according to a Call analysis.
Over the last 11 years the district has cut 13.5 administrators, 120.5 teachers, 55 staffers, professional development, clubs, bus transportation, textbooks and technology, Gaines said.
Former school board President Dan Fowler, spokesman for the Mehlville-Oakville United Committee, which is advocating for a tax-rate increase, said the group will also recommend that the board let voters decide whether to approve a 49-cent levy.
"This is a very critical election, the most critical election in a generation, and the very state of our school district is on the line in November," Fowler said. "There is no Option B at this point. Option B is terrible. It would literally destroy the very fabric of our school district in making drastic cuts, and that is something we cannot let happen."