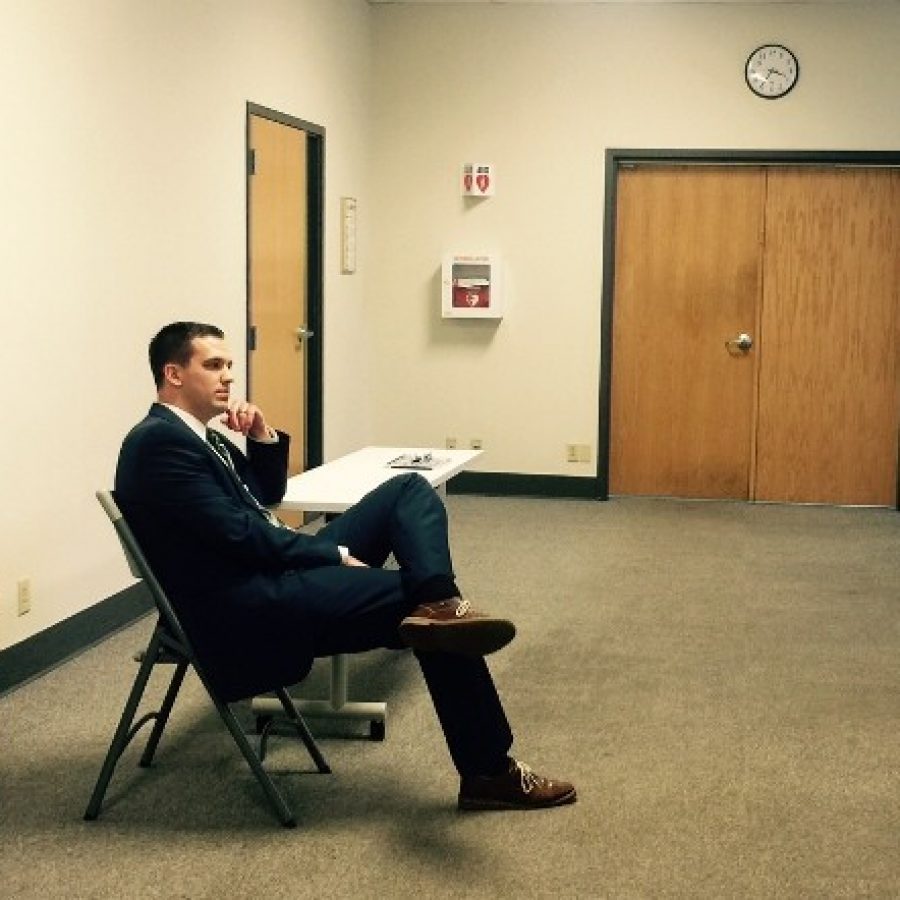 In the county Board of Election Commissioners' first meeting since the April 5 countywide election fiasco, board members temporarily suspended a director without pay Tuesday and began considering whether they should redo the election in Sunset Hills.
After conferring with Democratic Election Director Eric Fey and Republican Election Director Gary Fuhr in closed session, the board voted to suspend Fey for two weeks without pay and suspend Election Coordinator Laura Goebel without pay for one week, starting tomorrow, for their role in the bungled election.
Hundreds of voters showed up at their polling places and were unable to vote because there were no ballots, an error Fey accepted blame for on Election Day. In testimony to a Missouri House election task force last week, Fey attributed the problem to a database error from merging databases after a judge issued a court order allowing two late-filing municipalities to hold elections.
Fey and Fuhr both declined comment after the meeting, and most of the election board members declined comment except through their attorney, Darold Crotzer. Speaking generally about the board's personnel action before it was released to reporters, Election Commissioner John Maupin noted that the vote was the first step toward remedying the disaster of the election before it happens again.
"All we can do is make sure going forward that we do a better job, and we're fully committed to doing that," he said. "I would say that we don't take actions just to be taking actions. We are interested in making sure we have a fair and free election process that allows everyone to vote who wants to do it. And we will take whatever steps we think are necessary to move that goal toward a reality."
Three of the 63 affected precincts were in Sunset Hills, and Maupin said that the board will heavily weigh whether losing candidates who have contended that they would have won without the ballot shortages should be given another chance with a new election. Specifically referring to Sunset Hills, Maupin said since the situation is so unprecedented, he was not sure if the election board could only redo the election in Ward 1, the ward most heavily affected by the shortage.
That could mean a new citywide election would have to be held in Sunset Hills, Maupin said, along with other cities where candidates have complained, including Town and Country, Berkeley and Overland.
Former Ward 1 Alderman Frank Hardy, who was running for his old seat against incumbent Alderman Richard Gau, asked the election board to give Ward 1 residents who were disenfranchised another chance to vote.
"All anyone wants is a fair and honest election — and that did not happen in Ward 1 in Sunset Hills," Hardy told the board.
He was joined at the board by supporters Tom Hammelman, who ran against incoming Mayor Pat Fribis for Ward 4 alderman last year, and Carol Morrison.