Boy Scout Troop 586 member attains Eagle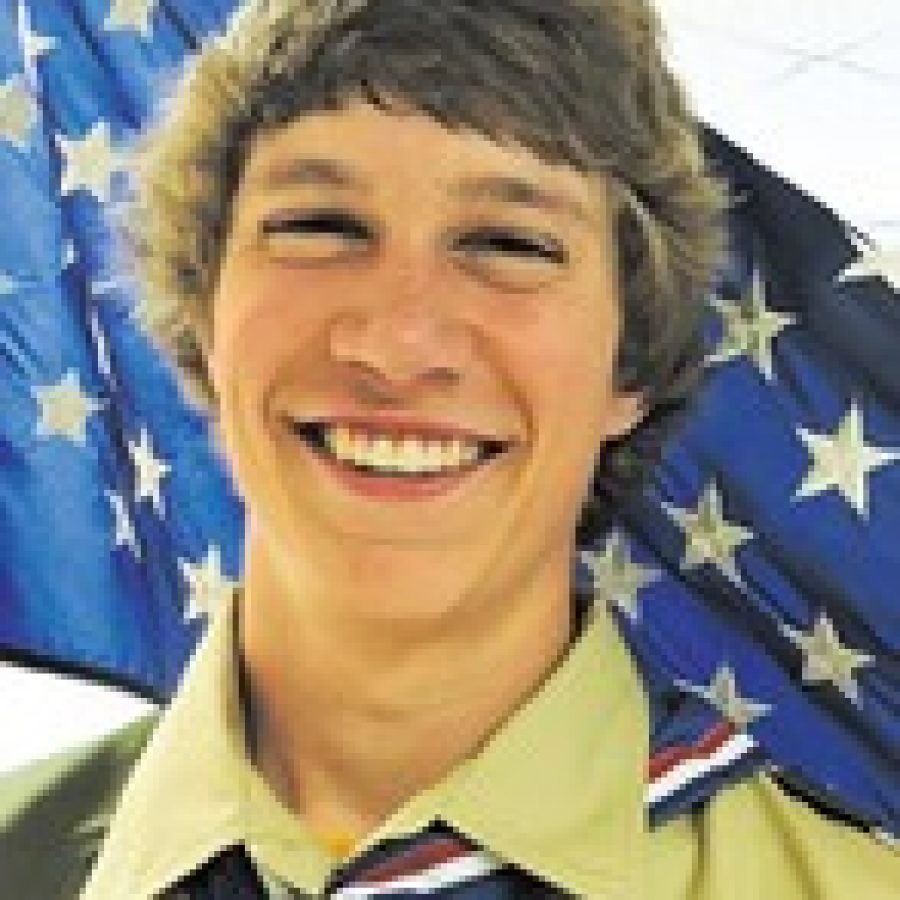 Brendan Kertz, a member of Boy Scout Troop 586 and a senior at Vianney High School, was honored during a recent Court of Honor ceremony at St. Mark Catholic School for attaining the highest rank in Scouting — Eagle.
The ceremony was attended by nearly 80 of Kertz's family and friends.
His Eagle project consisted of making two benches and installing them at Cliff Cave County Park, which overlooks the Mississippi River, and clearing brush for a spectacular view of the river. He has reached the status of Brotherhood in the Order of the Arrow honor camper society, which recognizes boys with great moral character and leadership.

He was selected as chaplain this past summer on a 10-day,100-plus mile hiking trip at Philmont Scout Ranch in Cimarron, N.M. He also attended Philmont in 2011.
His Boy Scout career includes 93 nights of camping, hiking more than 274 miles, 171 hours of community service and earning 28 merit badges.