Boy Scout earns Eagle rank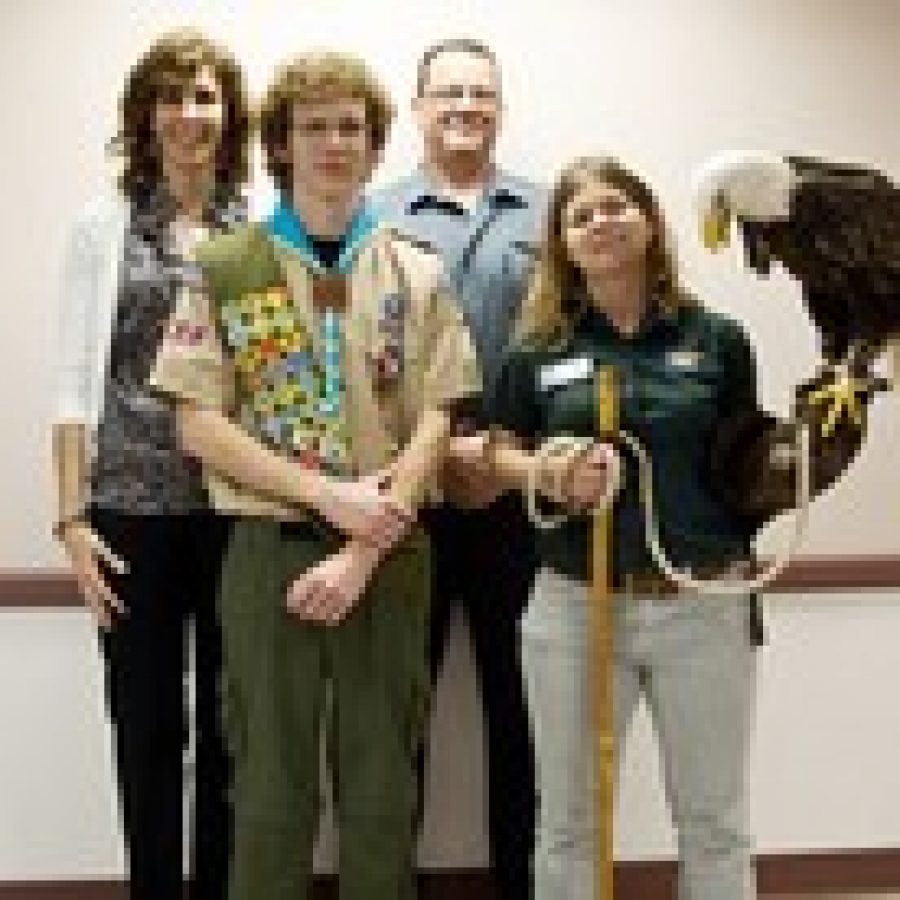 Boy Scout Peter Grman of Oakville recently was presented the rank of Eagle Scout during a Court of Honor at Queen of All Saints Church. Peter earned 26 merit badges, including the Ad Altare Dei Catholic Religious Medal, and was elected to the Order of the Arrow. He is a member of Troop 661, which is sponsored by Point Elementary School. His Eagle project consisted of building a pavilion at the World Bird Sanctuary in Valley Park.
The pavilion already has been of great use to the public and for education programs. The entire project, including planning and building, took 179.6 hours. Peter attended three summer camps at S-F Scout Ranch and also participated in the National Youth Leadership Training-Pack and Paddle and West Virginia white-water rafting, among other activities. Peter is pictured with his parents, Mark and Georgette Grman, and naturalist Trina Whitener of the World Bird Sanctuary.
Boy Scout earns Eagle rank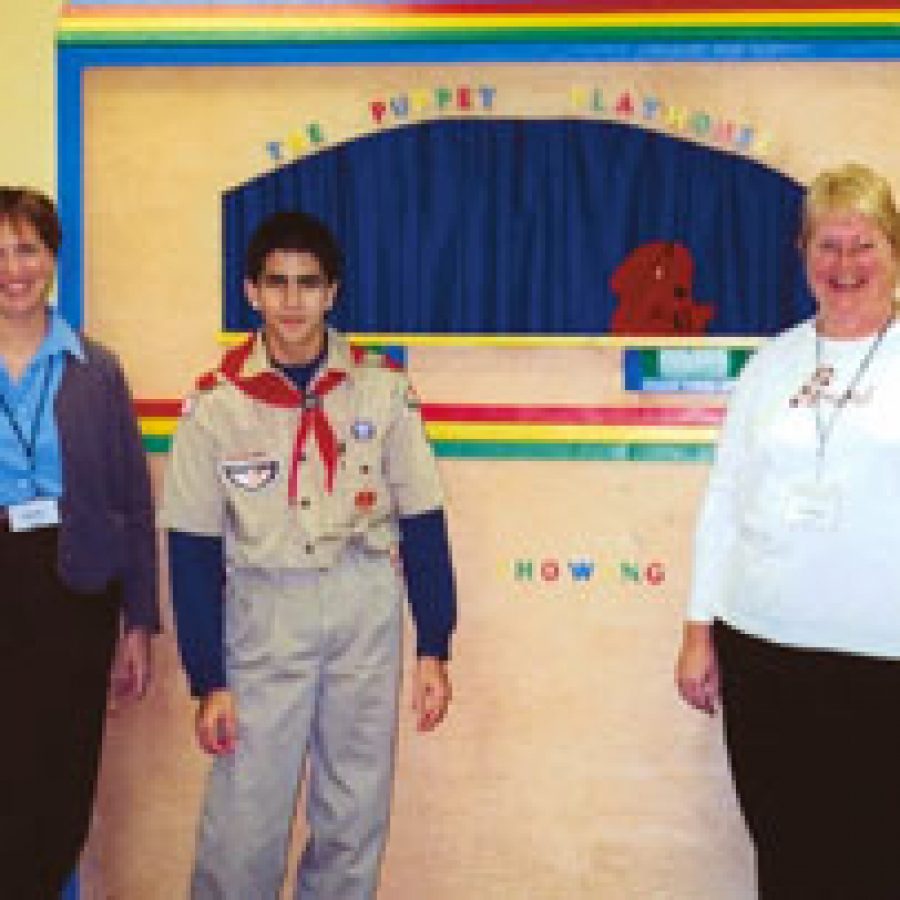 Zachary Alexander Chinea, a member of Boy Scout Troop 647 and a pupil at St. Francis of Assisi School, has achieved the prestigious honor of Eagle Scout. Zachary's Eagle project was building a puppet theater for the Cliff Cave Branch County Library in Oakville. Zachary, center, is shown with librarian Donna Cooper, left, and Robbin Oehler, manager of the Cliff Cave Branch County Library.