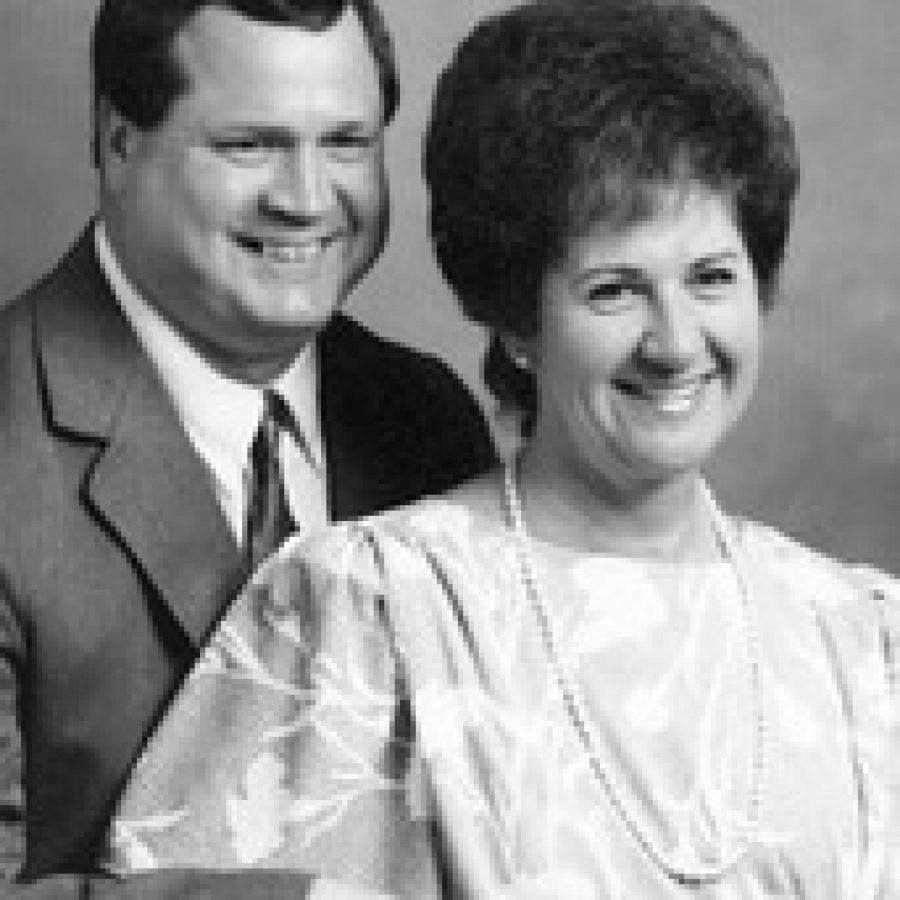 Bob and Clarice Trigg celebrated their 50th wedding anniversary April 27 with a Mass at Immaculate Heart of Mary Catholic Church and a party at the Genesis Banquet Center.
Mr. and Mrs. Trigg were married April 18, 1964, at Resurrection of Our Lord Church by the late Rev. Edward Bruemmer.
He is retired from the Steris Corp., where he worked 38 years. She is retired from the U.S. Army Corps of Engineers in St. Louis.
They are the parents of three: Diana (Keith) Sucher, Richard (Kristie) Trigg and Karen (Edward) Nice, all of St. Louis.
The couple have seven grandchildren: Tyler, Allyson, Jordan, Mackenzie, Nicholas, Oliver and Sophia.