Board accepts reimbursement procedures; director opts to stop using district cell phone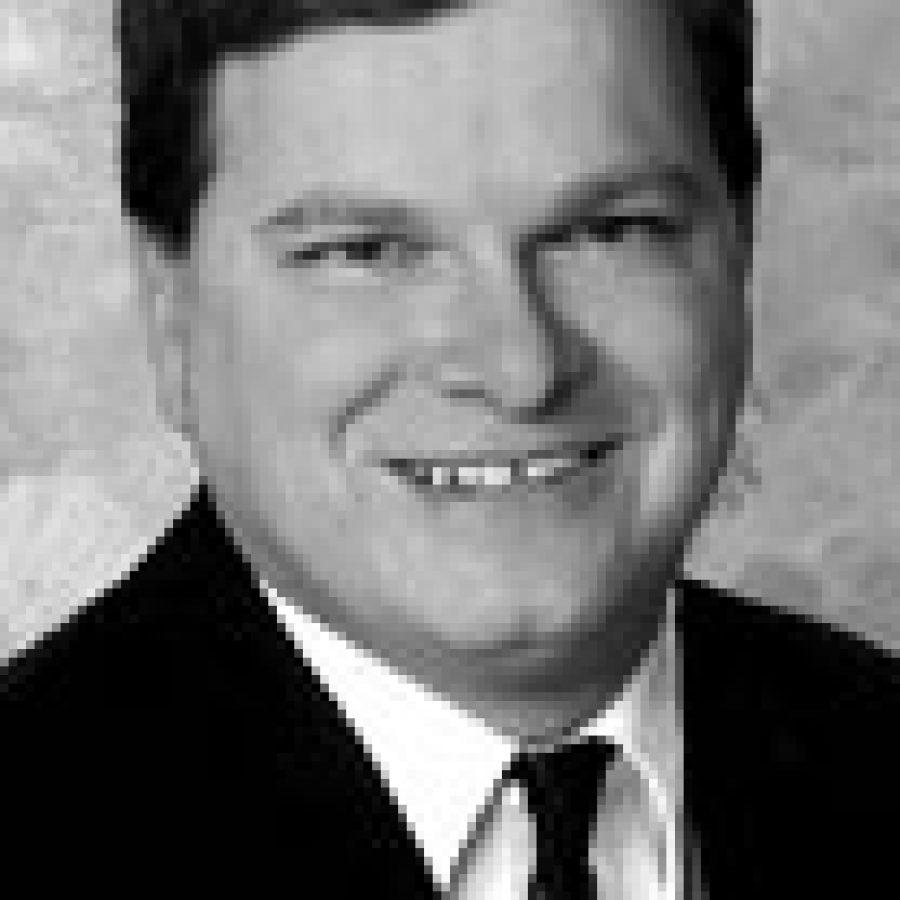 Less than one week after the Mehlville Board of Education accepted new procedures for cell phone reimbursements, a district director opted to stop using his Mehlville cell phone.
School/Community Relations Director Patrick Wallace recently sent an e-mail to area media, notifying them he no longer could be reached on a district cell phone, days after learning he soon would be required to pay the district 35 cents a minute for all personal phone calls.
"Effective immediately, I will no longer be accessible via a Mehlville School District cell phone. However, I will continue to wear a pager in order to provide media members with instant access to me when I'm away from my office …," Wallace stated in an e-mail sent June 1 to the Call and other media.
The Mehlville School District spent nearly $26,500 for cellular phones during the 2002-2003 year, but up until two weeks ago, had no policy or procedure specifically relating to cell phone reimbursements to employees.
The school district, which uses Cingular Wireless as its cellular phone provider, supplied 24 cell phones to employees during the 2002-2003 academic year, while also reimbursing three employees who used phones on a non-Cingular Wireless plan, according to information provided to district resident Dan Fowler by Randy Charles, assistant superintendent for finance and the district's chief financial officer.
During a May 25 meeting, board members unanimously accepted employee reimbursement procedures for cell phone, mileage and travel expenses, including lodging, transportation, meals, parking and seminar/registration fee expenses.
Board Vice President Matt Chellis had requested in December that administrators review the district's cell phone policy.
But Superintendent Tim Ricker told Chellis in December while the district had no official cell phone policy or procedure, the basis of then-existing procedures on travel reimbursement hinged on an old district policy manual that was last revised in 1996.
Board members voted to transform Mehlville policies to new Missouri School Board Association policies in 1998.
However, as previously reported in the Call, former Superintendent John Cary told board members on Jan. 5, 1998, during a special meeting, that adopting the MSBA policies would not change the district's existing policies, but update the policy book to ensure compliance with legal requirements.
"The intent is not to change policy, but update good policy," the former superintendent told the Board of Education during a Dec. 15, 1997, meeting.
Administrators first recommended May 11 that the board accept procedures that would regulate the reporting and approval of employee reimbursements.
Under the new procedures, employees who own their own cell phones, but wish to be reimbursed by the district for business-related calls, must submit copies of their phone bills with business calls highlighted and personal calls blacked out to the district's business office for approval.
The district will reimburse employees 35 cents per minute for district-related calls.
Those employees who use district-owned cell phones now will have to pay the district 35 cents a minute for any personal calls made with the cell phone.
Because the new procedures mandate that the district only will pay for Mehlville-related calls, employees who use district-owned cell phones now will have to submit a copy of the phone bill to the district's business office with all personal calls highlighted.
It is this new procedure that has caused Wallace to give up using his district-owned cell phone, he told the Call.
"I have access if I want to, but based on a newly passed … procedure, it would make it necessary for me to carry two cell phones with me. I don't want to do that," he said. "So, I choose to use my own personal cell phone and if I so desire, I will submit business calls to be reimbursed …"
Before the new procedures were accepted, Wallace said, he carried the district phone with him 24 hours a day so that district officials and members of the media would be able to contact him. Personal calls, such as calls home, he made on his district-owned cell phone posed no additional cost to the district, he said, because he was able to use a certain amount of minutes within the Cingular plan.
However, the new plan would require him to pay 35 cents for every personal minute.
"Now it doesn't matter how many minutes I have on the plan. I (would) have to reimburse the district 35 cents … I just don't feel the need to use two personal cell phones … I don't want to use a district cell phone and have to try and keep track of: 'Was it a business call or a personal phone call?'" he said.
Contacted for more information regarding the new cell phone reimbursement procedures, Ricker and Charles declined telephone interviews.
Changes to reimbursement procedures regarding meals now cap expenses at $45 a day when an employee is traveling overnight. Receipts for individual meals must be submitted to the business office. If an employees is traveling for a partial day, reimbursements will be prorated. The district will pay $10 for breakfast, $10 for lunch and $25 for dinner.
Lodging expenses, under the new procedures, only will be reimbursed for single- occupancy rooms and a "reasonable amount" of gratuities. The district also will reimburse employees for telephone charges that are district-related while traveling, including one personal telephone call per day "of reasonable duration."
The procedures now itemize specific documentation that must be submitted to obtain approval from the district, requiring all expense reports to be reviewed and approved in writing by the director of accounting and the Board of Education.
To be reimbursed, employees have 30 days after the event to submit the required receipts, plane tickets, bills or expense reports to the appropriate administrative supervisor.