Block promoted to MFPD captain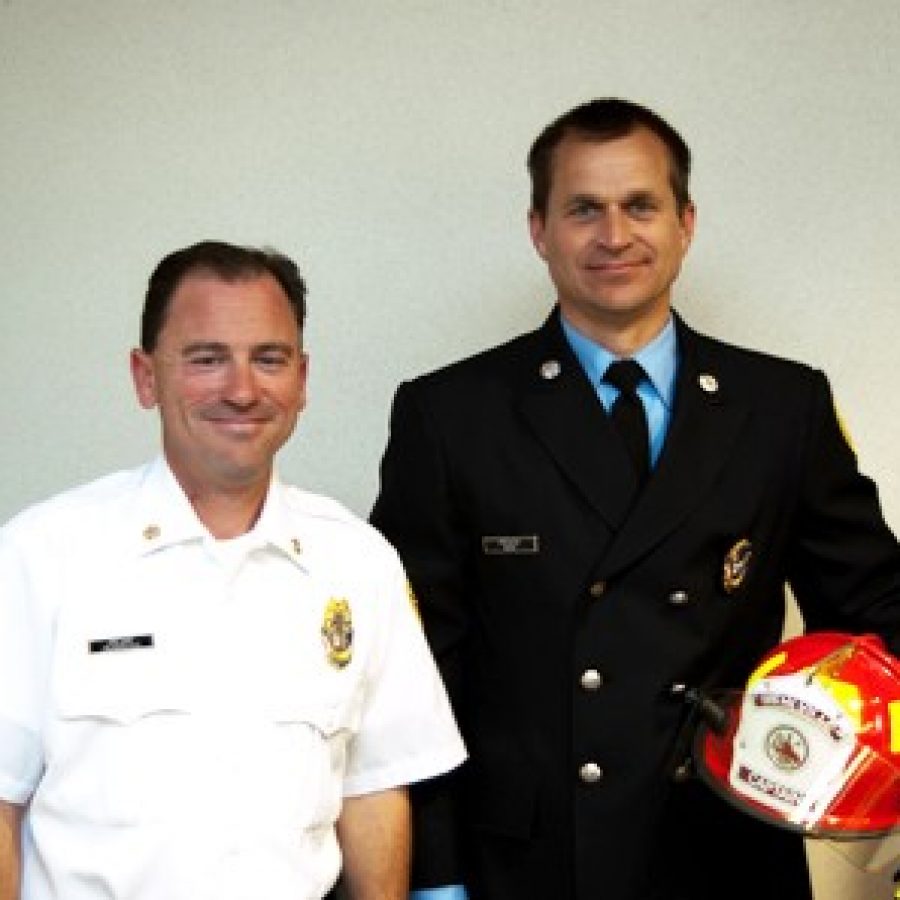 The Mehlville Fire Protection District Board of Directors voted earlier this week to promote Tim Block to the rank of captain.
Block is an 18-year veteran of the district. Before his promotion, he was assigned to the district's Rescue Squad. He is a member of the Rope Rescue Team and the Boat Rescue Team, and is a paramedic.
Block, a lifelong south county resident, will be stationed at Engine House No. 6 on Telegraph Road. He is pictured with Chief Brian Hendricks, left.