Blades third-graders get up-close look at MFPD truck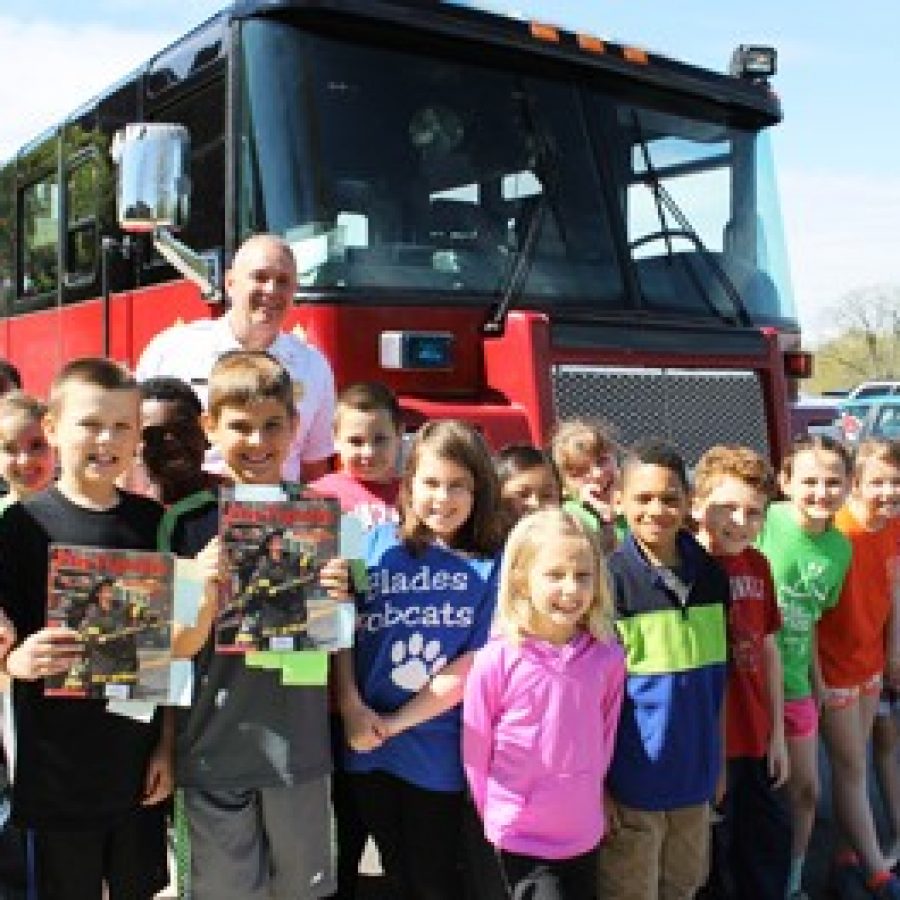 A Mehlville Fire Protection District truck pulled up outside Blades Elementary School earlier this week, and was greeted by the school's third-graders.
MFPD Capt. Kevin Reis explained how the truck works and answered surprisingly well-informed questions about it — questions like, "Explain how the nozzles work," and "How many fires do you respond to in a year?"
On the other hand, perhaps the questions weren't surprising, according to a Mehlville School District news release.
Students are reading a book titled "Fire Fighters" by Robert Maass, and the subject matter had apparently filled them with wonder. Blades teachers say in the firefighter book study, students were asked to use a variety of critical-thinking skills to analyze, synthesize and evaluate the information they were learning.
Judging by the interest level in the fire truck parked out front, it appears the educational exercise was working, the release stated.