Blades pupils' donations to hurricane relief cost custodian both his head of hair, beard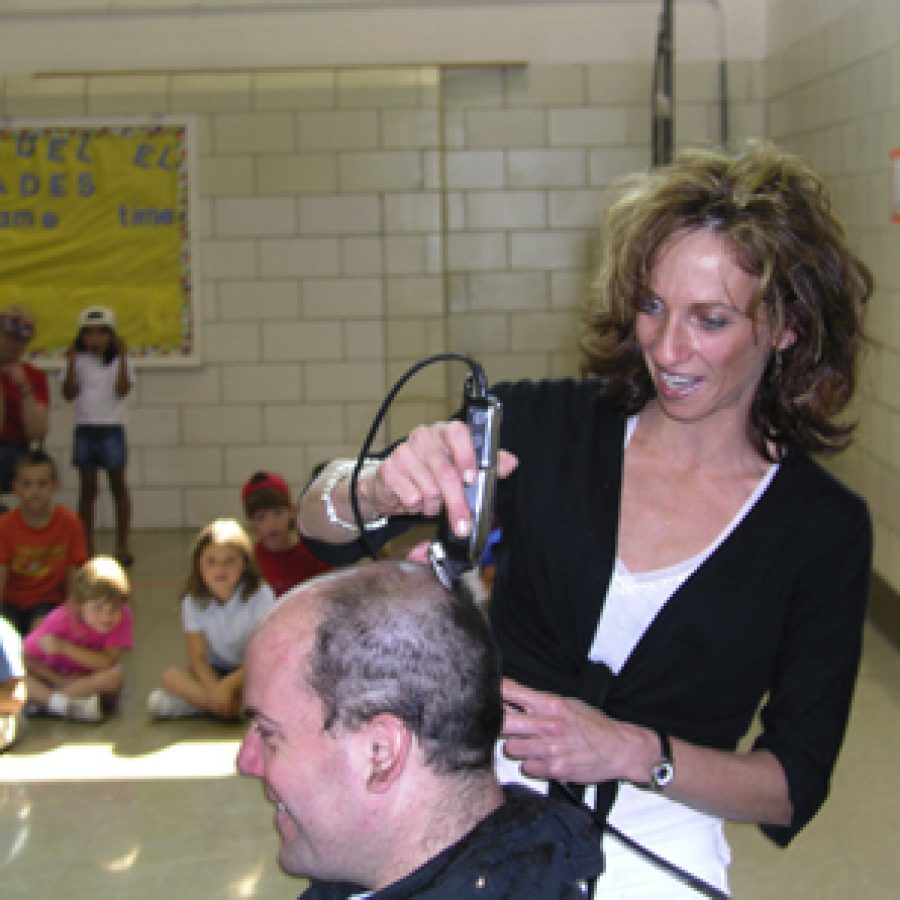 "Shave his head! Shave his head! Shave his head!"
That chant could be heard throughout the building at Blades Elementary School last Friday when pupils gathered for a special assembly to celebrate their successful Hur-ricane Katrina fund-raiser. The object of their passion was custodian Wayne Auer, who volunteered to have his head shaved if pupils exceeded $500 in collections.
After taking a seat in the front of the assembly, Auer soon was at the mercy of Principal Connie Lohse and her scissors. Lohse trimmed away as much hair as her scissors would take before calling on professional hair stylist Shannon Rowan to complete the "buzz job."
Blades pupils participated in a "Ropes of Hope" fund-raiser last week, purchasing 36-inch licorice ropes for $1 each. In addition, the school conducted a "hat day" last week with each pupil donating $1 for the right to wear a hat to school.
The pupils collected a total of $1,930 during the four-day week after Labor Day. Blades staff members also contributed $364 to bring the school's total collection for the Red Cross Hurricane Disaster Re-lief Fund to $2,294.
Auer actually gave up more than the hair on his head for the pupils. He also had promised to shave off his beard if pupils collected more than $600. After learning that the pupils' collection would exceed the $1,000 mark, Auer shaved his beard before coming to work Friday.
Night custodian Judy Purdot also is making a special donation to the Blades' Hurri-cane Katrina collection. Purdot promised a "dessert party" to the classroom that collected the most money on "hat day."
Third-grade pupils in Jessica Woulfe's class soon will enjoy special treats as a re-sult of their $115 "hat day" donations.