Blades principal squeaky clean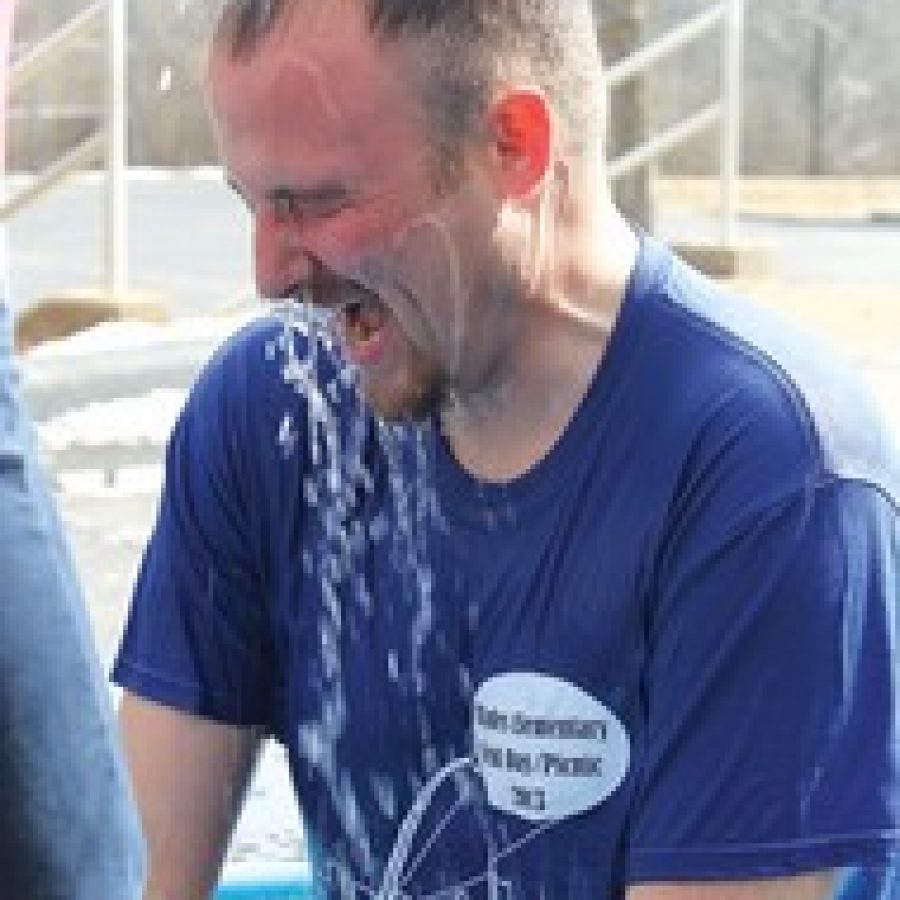 Students at Blades Elementary School recently collected close to $6,000 for the American Heart Association in their Jump Rope for Heart campaign.
Principal Jeremy Booker motivated the students by providing a squeaky-clean incentive program, allowing students who raised the most money to sponge, spray, or dump water on him while he sat in a plastic swimming pool outside on the playground.
Fortunately, the weather cooperated.
"It's the first decent weather day in a while," Booker stated in the release. "It was probably in the 50s or 60s. Luckily, our custodians provided some warm water for me. Because when the wind blew, all that went out the window. It got pretty cold, pretty quick."
Booker said it was worth it.
"All for a good cause," he stated. "We raised the most money we ever have here at Blades for Jump Rope for Heart. My wife's a nurse; I have other family members who are nurses. And so many people have been affected by heart disease."
American Heart Association spokeswoman Julie Hederman addressed students during a school assembly.
"Thank you," Hederman told students. "Just about all the money that is raised in the St. Louis area stays here. Because some little boys and girls are born with unhealthy hearts. And there is a lot of research, treatment and education that goes into helping them live longer lives."
Hederman discussed the issue of heart disease.
"As you get older, if you don't take care of your heart you can develop heart disease," she stated. "Get plenty of exercise. Jumping rope is a really inexpensive, easy way. You can jump rope for the rest of your lives, and it really gives you a good, heart-healthy workout. Also, eat healthy foods, like fruits, vegetables and water."
Physical education teacher Brandon Schulte told students, "We had 10 different students raise more than $100, which is great. We had three students who raised more than $200. But we had one kid who raised more than anyone else — Owen Pudlowski raised $280 for the American Heart Association."
As a result, the name of the gymnasium at Blades is being temporarily changed. For PE classes, Blades students will now report to the Owen Pudlowski Gym for the rest of the school year.