Blades Elementary, Washington Middle students celebrate success of fundraiser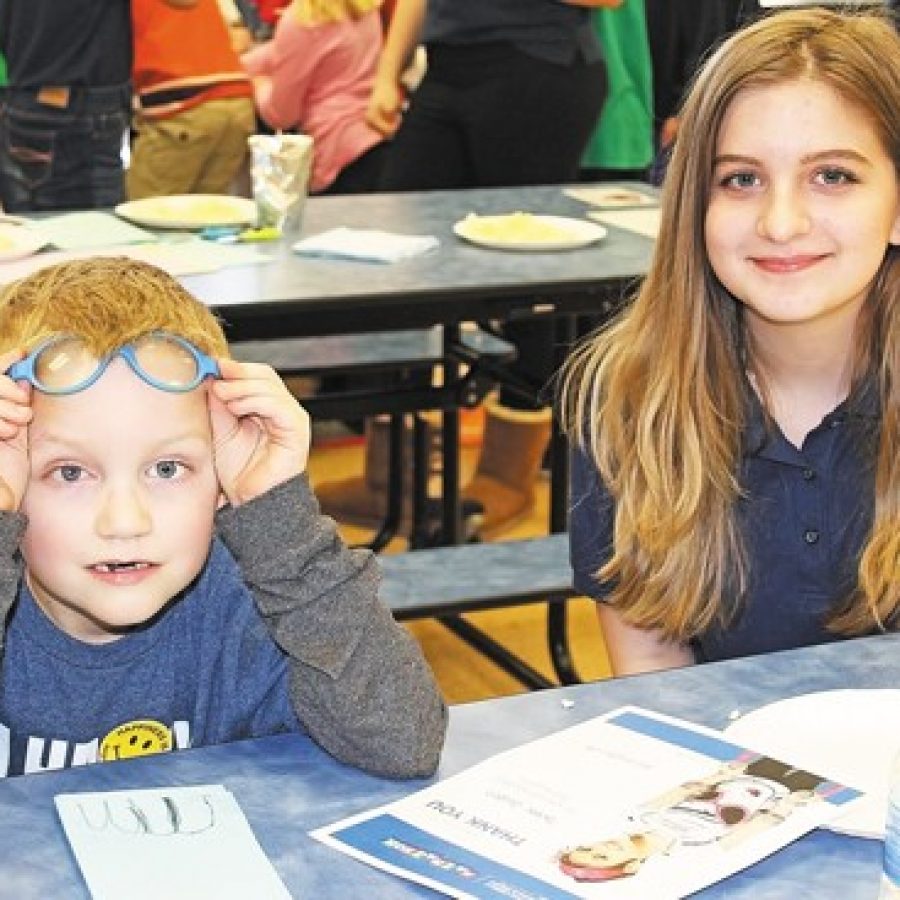 Washington Middle School students recently traveled to Blades Elementary School to sponsor a party for students who took part in the Blades' Mathathon, a fundraiser for St. Jude Children's Research Hospital in Memphis, Tenn.
Washington Middle School teacher Sarah Torretta said the Mathathon took place right before Thanksgiving.
"WMS students came over here and worked with Blades students to complete math problems in their Mathathon booklets," she stated in a news release. "So the Mathathon works because the students who do math problems get pledges for the problems they complete. Our students tutor Blades students if they have questions. And then the kids go out and raise money over Thanksgiving.
"We collect it all, count it and send it in. Then we have this celebration to distribute the prizes."
It's a character project for National Junior Honor Society students at Washington Middle School.
"The kids who collect any amount of money get to come to this popcorn party where we make 'get-well' cards for patients at St. Jude," Torretta stated. "They get to sign the banner and receive a certificate and T-shirts for collecting money."
Students who raise $35 or more receive a St. Jude T-shirt, and those who raise more than $75 receive a backpack.
Blades students who took part in the Mathathon raised more than $1,000. Since their fundraiser in October, Washington Middle School students have collected more than $3,000. Torretta said their efforts have raised about $18,000 since 2007.