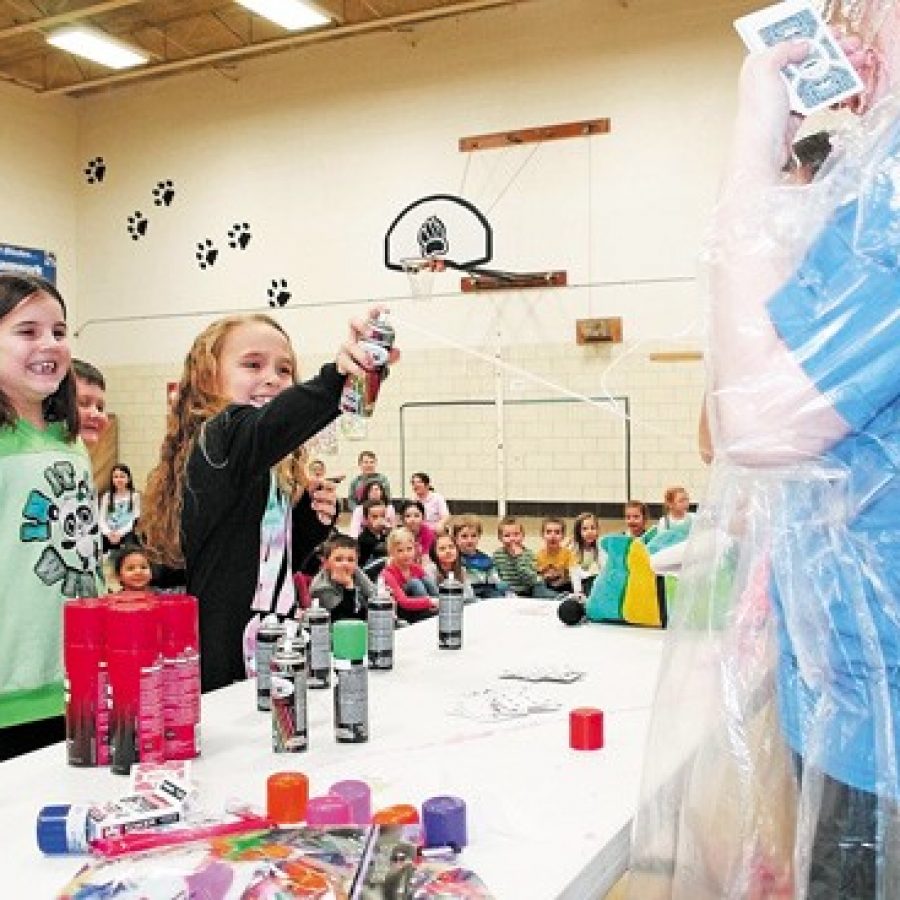 Blades Elementary School students recently celebrated their efforts jumping rope to raise money for the American Heart Association.
Students lined up and were able to squirt Blades Assistant Principal Laurie Tretter-Larkin and physical education teacher Brandon Schulte with Silly String, shaving cream and feathers.
"It's a really good cause," Schulte stated in a district news release. "This year we were able to raise $5,382, among the top fundraisers in our district. So we're really proud of how well they did."
Students who raised $20 or more were able to spray the administrators with Silly String, and students who raised $50 or more got to use shaving cream.
"Finally, the students who raised $100 or more got to fluff feathers on us," Schulte stated. "So we looked like ducks. Not only are they raising money for a good cause, they're raising money for family members and people all over the country who suffer from heart problems.
"We're hoping it makes a difference."