Bierbaum community comes together during 'Harvest of Thanks' celebration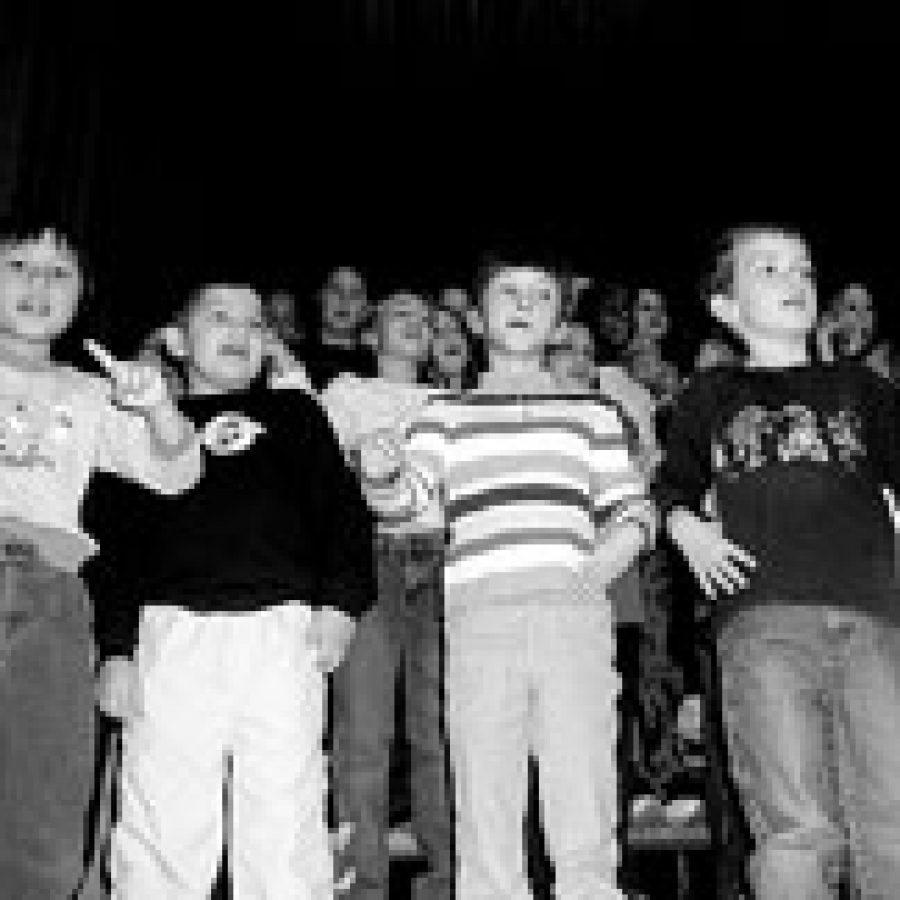 Thankful was the word of the day at Bierbaum Accelerated School last week when Principal Steve Langhorst thanked pupils, staff and parents during a joyful celebration in the school's gymnasium.
During the celebration, which took place Nov. 26, Langhorst also thanked Mehlville community members for approving the Proposition P districtwide building improvement program that provided many exciting building renovations for the school.
Terming the celebration a "Harvest of Thanks," Langhorst welcomed several special guests, including Mehlville Superintendent Tim Ricker, Deputy Superintendent Jane Reed, South Area Superintendent Keith Klusmeyer, Assistant Superintendent for Human Resources A.D. McClain, Assistant Superintendent for Finance Randy Charles, Board of Education member Rich Huddleston, Bierbaum PTO President Jim Steward and Bierbaum Mothers' Club President Sue Helterbrand.
The keynote speaker for the "Harvest Of Thanks" was Bierbaum's first principal, Roy Harrell, who provided pupils with several fascinating historical facts about Bierbaum School, according to a district news release.
Pupils learned that the elementary school was named after former Superintendent K. O. Bierbaum and opened in 1962 with 199 pupils.
However, by 1967 Bierbaum had grown to 1,107 pupils, making it the largest elementary school in Missouri at that time.
Harrell also told pupils that Bierbaum was the first Mehlville school to have computers paid for with funds raised by the school's PTO and Mothers Club.
A select group of Bierbaum pupils entertained the crowd with the "Bierbaum Cheer" and the song, "We Are Thankful."
Pupils also shared with the overflow crowd the top 10 reasons to be thankful at Bierbaum.
Among the reasons were: No. 10, new friends thanks to redistricting; No. 6, a new gym floor thanks to Prop P; No. 3, great teachers; No. 2, air conditioning thanks to Prop P; and No. 1, new computers thanks to to Prop P.
The "Harvest Of Thanks" program concluded with youngsters enjoying a special Thanksgiving treat in their classrooms while parents, grandparents and visitors gathered for refreshments in the newly renovated cafeteria.
As guests left the school, each was given a special thank-you card made by a Bier-baum pupil.