Bicyclist, Furrer offer differing accounts of Gravois Road incident
Sunset Hills Police Department investigating 'conflicting reports,' chief says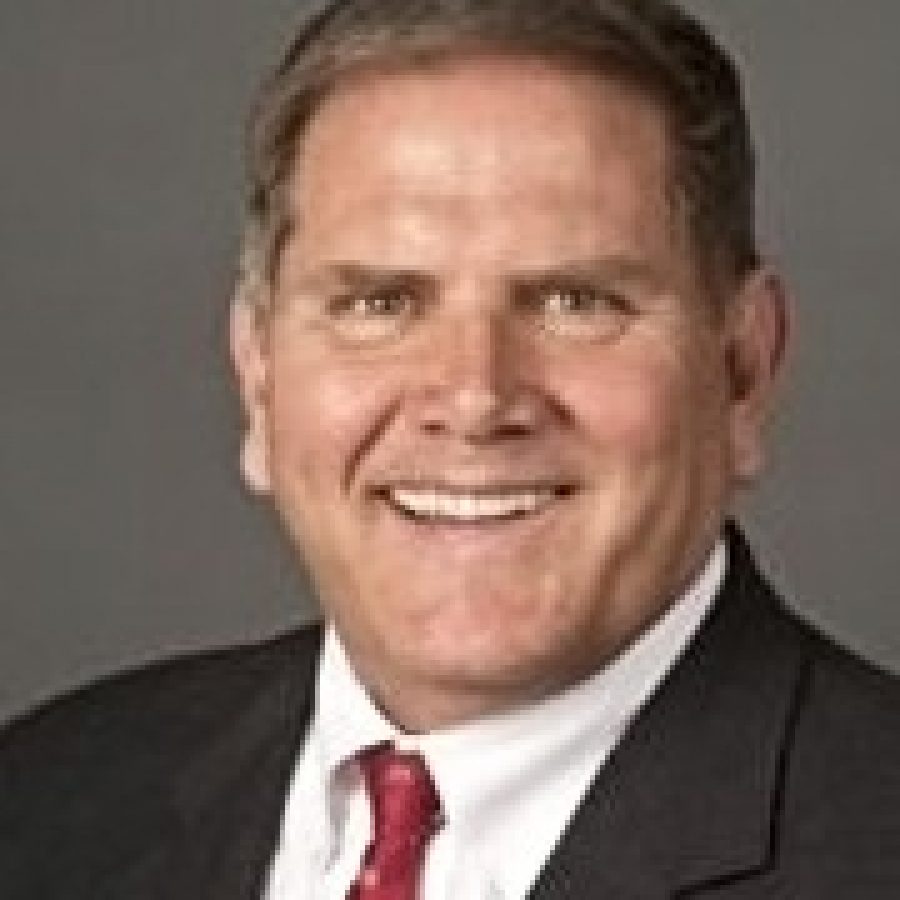 Bicyclists nationwide have called Sunset Hills Mayor Mark Furrer with death threats, after a local bicyclist claimed Tuesday that the mayor ran him down with his red Mercedes convertible, a charge the mayor denied.
Furrer and the bicyclist's accounts of the Tuesday afternoon incident diverge widely, with each pointing to the other as an instigator who went on a profanity-laced tirade as they passed each other on Gravois Road.
"There was an incident involving our mayor and a bicyclist, but there's some conflicting reports about what happened: Who did this, who said that, who did that, who said this," Police Chief William LaGrand told the Call.
As of Wednesday afternoon, no charges had been filed in the incident. Furrer said the city will issue a statement on the subject, but he did not give a time frame for when the statement would be issued. LaGrand said his department's investigation into the incident is ongoing, and the full police report will probably not be released until early next week.
The Police Department reports to the city's Board of Aldermen, not the mayor, and Furrer is unaware of the findings from the department's investigation or whether he might be charged with a crime, he told the Call.
Fenton bicyclist Randy Murdick posted on Facebook Tuesday night that he was riding his bike on Gravois Road in Sunset Hills yesterday when a man in a red Mercedes convertible "comes up next to me screaming, 'Get off my roads, get off my roads.' After what seemed like ten seconds of this he whips his car to the right, hitting me on the left side of my body, knocking the bike out from under me. My left arm hooked the back of the passenger door, and he gunned it, flinging me off onto the road."
The man driving the convertible, whom Murdick alleged was Furrer, then drove off. An eyewitness who "thankfully did not run (Murdick) over" stopped to check on the bicyclist, Murdick wrote.
Furrer told the Call that the incident went much differently, however.
"I did not hit the bicycle guy," he said. "I was coming through the three-way intersection, and I stopped. This guy (on a bicycle) comes flying off the T and turns right in front of me on Gravois without stopping. I drove by him and said, 'Hey man, you're supposed to stop at the stop signs.' And then he starts 'MF'-ing me and 'F you' and all this stuff.
"He was hanging onto my door, riding along next to me, and then all of a sudden he let go — or I assume he let go — and I saw him tumble off into the grass," Furrer continued. "There was no evidence on my car that there was any contact. There's no scratch, there's nothing to indicate I hit him with the car. He's saying I swerved into him."
When Furrer saw Murdick fall down, he said there was no shoulder on Gravois where he could pull over to check on the bicyclist. He made a U-turn at the next intersection and headed back to the scene of the incident, then was cut off by another driver, who yelled that Furrer had fled the scene of an accident.
"I came back up the hill where (Murdick) was, and some guy in a white pickup is coming down the hill," Furrer told the Call. "He swerves out of his lane and into the suicide lane and into my lane like he's trying to ram me. And then he screams at me, 'Pull over when somebody tells you to pull over.' I'm like, 'Who the heck is this guy?'
"This guy's alleging that he chased me down," Furrer said. "That didn't really happen."
Before Furrer arrived back at the scene, Murdick said another driver stopped to help him on the side of the road.
"I said, 'Would you please chase (Furrer) and get his plate number?'" Murdick posted on Facebook. "What I didn't know was a truck coming the other direction saw the entire thing and did a U-turn and chased him down. I will skip the other details for now. Long story short, (the police) did a vehicle accident report and let him go???? WTF!!!!"
Sunset Hills authorities arrived at the scene to investigate, checked Furrer's car and found no evidence of any contact with a bicycle, Furrer told the Call.
By Murdick's account, he did not know that the convertible driver was the mayor, and he later went to the Police Department with his attorney to check how the investigation was going, only to discover that the driver of the convertible was Furrer.
"Something just didn't seem right. Five cop cars … No information for me, and they let him go," Murdick wrote. "THE MAYOR of Sunset Hills told me to get off HIS roads, then ran me over. The friggen (sic) mayor! His name is Mark E. Furrer. Please feel free to pass this around or to call Sunset Hills to state your feelings."
Facebook users nationwide did just that after reading Murdick's Facebook post, which had been shared nearly 800 times as of Wednesday afternoon.
While the Call interviewed Furrer, he received phone calls from angry bicyclists nationwide berating him — from Oregon, New York, Wisconsin and Nebraska.
Some of the messages Furrer received include death threats, the mayor said.
"'You're a poor excuse for a human.' 'I hope you get hit by a Mack truck.' It's just an unbelievable response," Furrer said.
Furrer was elected mayor in April as a last-minute write-in candidate, defeating former Mayor Bill Nolan. He has posted his cell phone number on the Sunset Hills website since then, with the hope it would make him more accessible to residents.
"That seemed like a good idea at the time," Furrer said. "I'm going to have to get a different phone. You wouldn't believe these calls."
When Furrer posted an article about the incident on his Facebook page, people posted dozens of abusive comments. The page has been deleted and restored several times today, which Furrer attributed to the flood of threats and negative comments.
Some users online posted a picture that Furrer had posted and then deleted of him attending the lunch opening Tuesday of Gordo's Margaritas, the Mexican restaurant at the embattled Econo Lodge in Sunset Hills.
"They're reporting that I was drunk and that I fled the scene," Furrer said. "I was absolutely not drunk, and I had not had any alcohol that day at all."
He prefers to drink Diet Cokes, and he had a few sodas at the restaurant opening, but nothing more, Furrer added.