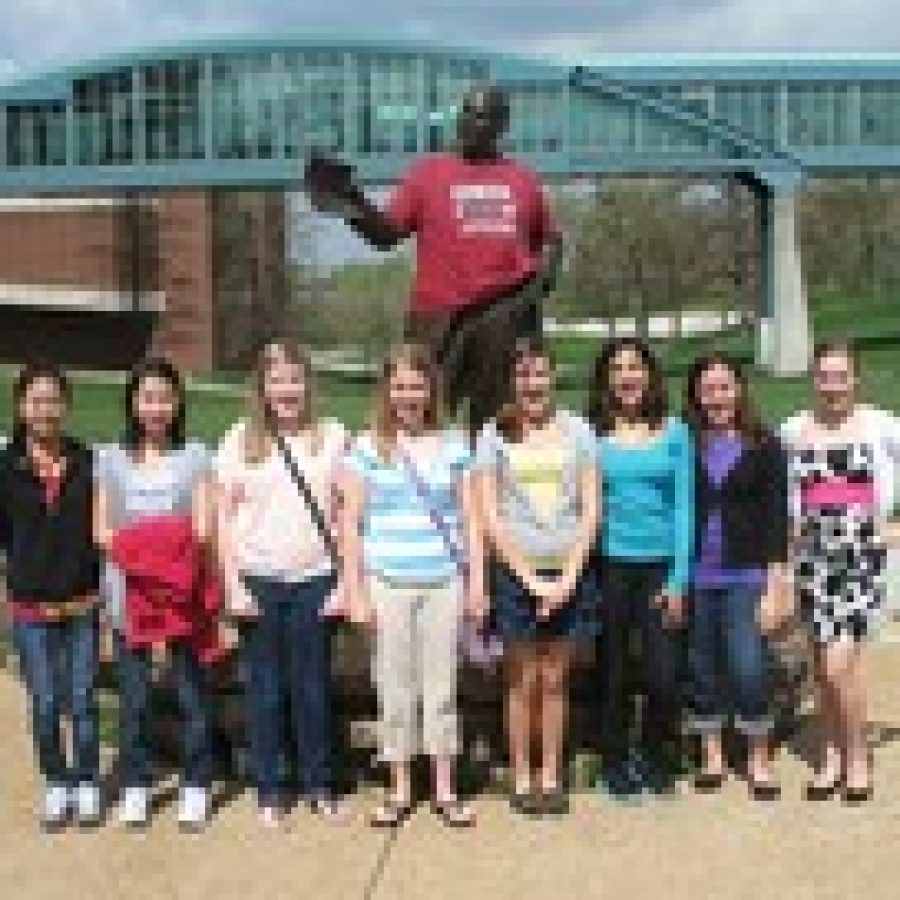 Nine Bernard Middle School STRETCH gifted students earned awards following their project presentations at the recent St. Louis National History Day regional competition at the University of Missouri–St. Louis.
Students presented their documentary and website projects to a panel of judges and answered questions about their work at the March 24 event.
Of the 11 documentaries submitted in the St. Louis region in the Junior Group for middle-school students, Bernard Middle seventh-graders Simone Hanna, Abby Ludwig, Carolyn Ream and Cassidy Vuylsteke earned first place for their documentary focusing on the women's suffrage movement. These four students will serve as St. Louis regional delegates at the state National History Day competition scheduled for Saturday, April 21, at the University of Missouri-Columbia.
In the Junior Group website category, seventh-graders Ellie Corner, Elizabeth Hong, Emily Jackson and Jenny Ngo earned second place out of 14 entries for their website about Louis Pasteur's revolutionary medicine. Eighth-grader Scott Buback took second place out of 16 entries in the individual website category for his website describing how the airplane revolutionized warfare.
National History Day is an annual program that encourages students to conduct extensive primary and secondary research on a specific historical topic, analyze their data and draw conclusions about their topic's significance in history. Student projects compete at the local, state and national levels, with the program culminating each June at the national competition at the University of Maryland at College Park.
For more information on National History Day, visit
.