Beasley students parade in front of local veterans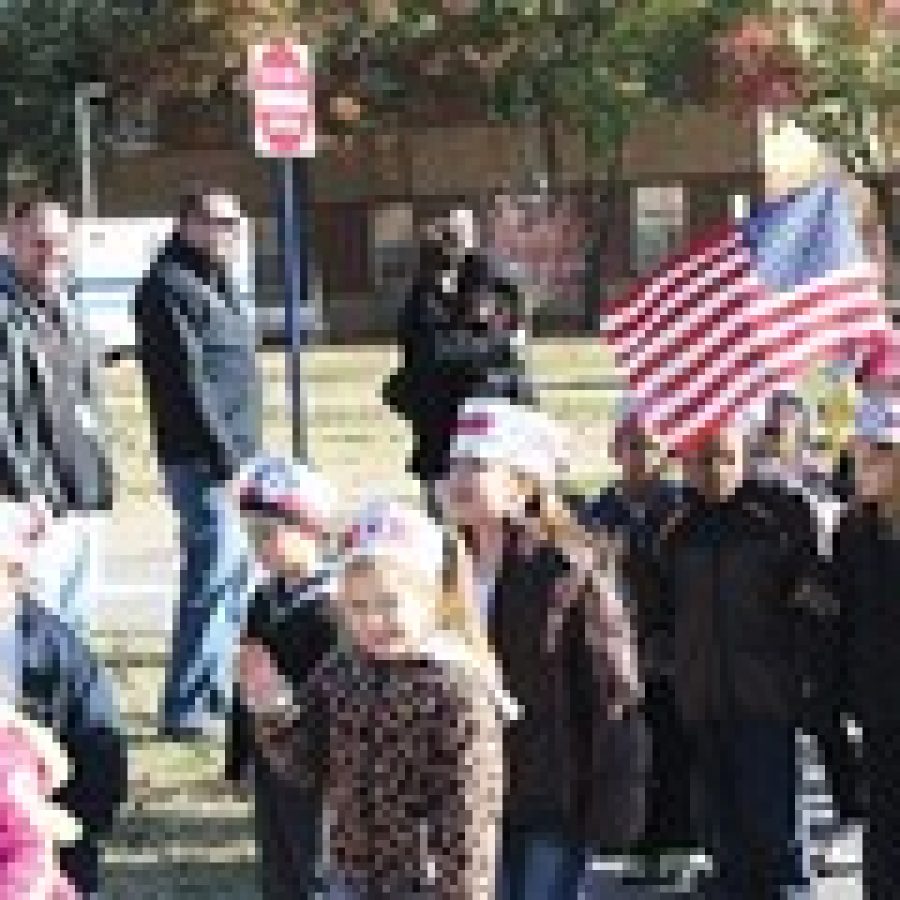 Beasley Elementary School students conducted a parade in front of several buildings on the campus of the Department of Veterans Affairs' St. Louis Health Care System-Jefferson Barracks Division.
Students carried American flags and wore patriotic hats for the parade, which took place Nov. 13, according to a news release.
Kindergarten students made little flags attached to pencils. One class made red, white, and blue tubes out of duct tape and paper towel rolls. Another group carried noise-makers constructed using paper plates. Fifth-graders made pinwheels that blew in the wind.
The parade was led by a St. Louis County Police Department escort.
"Each grade level had a different activity," parade co-organizer and first-grade teacher Tammy Hagely stated in the release. "And our principal wore her red, white and blue glittery hairdo."
Hagely said this marked the first year for the Beasley parade.
"We walked out our gate and paraded in front of four different buildings. Then we made a U-turn and did it again," she stated. "I hope the children learn to appreciate what the veterans have done for us."
Hagely said school staff notified Jefferson Barracks officials they were coming.
"We coordinated with the Veterans Hospital," Hagely stated. "Security over there helped to block off the road. All of the buildings knew we were coming and they encouraged any veteran who could come outside to do so. Workers were encouraged to watch out their windows.
Some veterans stood outside on the sidewalk.
"It was very heartwarming," Hagely stated, "especially to see one who was in his hospital bed, all bundled up in order to see us. It brought tears to my eyes."
"I hope it made a lasting impression on the children," she added. "They're the ones who decided to chant 'USA' while walking down the road. I think they got a good message from this whole project."
Hagely and co-organizer Michelle Hub-bard hope to do it again next year so more veterans can come out and watch.