Beasley Elementary to celebrate 50th anniversary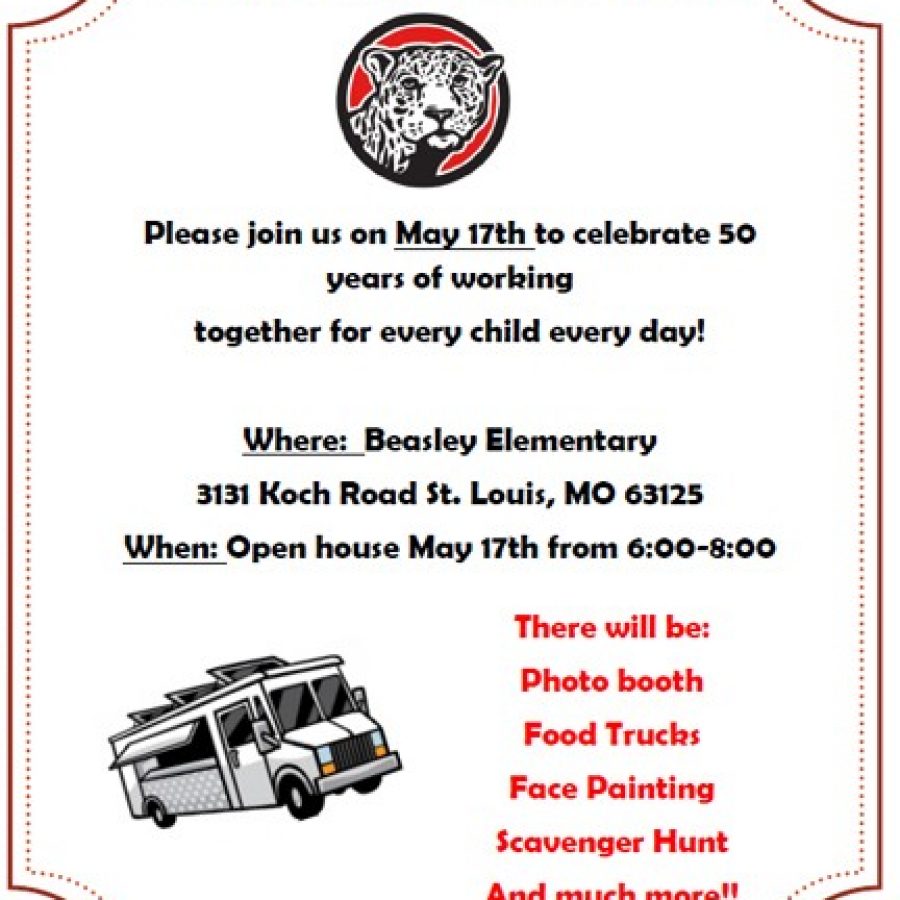 Beasley Elementary School, 3131 Koch Road, will celebrate its 50th anniversary next week with an open house.
The event, featuring several food trucks, face painting, a scavenger hunt and other activities, will take place from 6 to 8 p.m. Wednesday, May 17, at the school, according to Principal Andrea Deane.
"We are inviting the public, former students, staff, parents, families. We will have some of our former principals and teachers and people like that here as well," she told the Call. "So it's just a celebration pretty much of the 50 years that we've been here, working together and learning together."
Activities will be conducted throughout the school building during the open house. Refreshments and cake will be available in the cafeteria, and the commons area will feature a memory wall and a photo booth. Besides face painting, a balloon artist will be on hand.
The school's Acting Club will present a performance at 7 p.m.
"We just want people to be able to get together and kind of share memories and celebrate," Deane said. "Beasley's a great place. So we just would like everybody to have a chance to get together and celebrate."
During the school day, Beasley students will put together a time capsule, attend a field-day carnival and decorate the hallways with the themes of five different decades.
Students also will participate in a dance party and learn various dances through the decades, such as the twist and the mashed potato.
Construction of Beasley Elementary was completed in 1967, and the school opened with roughly 400 students. The two-unit school had two classrooms of students in each grade. A library was added in 1985 and a major addition in 1994 added six classrooms, a computer lab, an art room and a music room.
Beasley Elementary School is named after Dr. Charles Beasley, a medical doctor who helped negotiate the acquisition of the land for the school.
Beasley served in the Medical Corps during World War I and World War II. He worked for the Veterans Administration and in 1963 was named director of the VA Hospital at Jefferson Barracks.