Beasley Elementary honored as Character Fitness Model School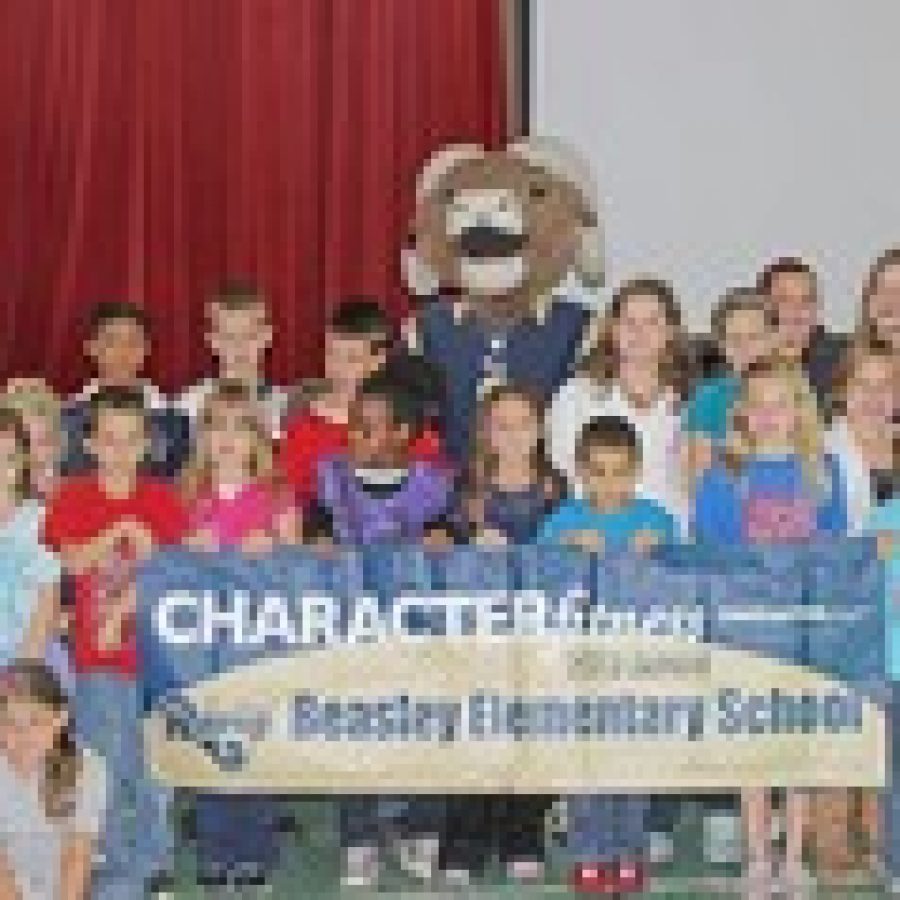 Beasley Elementary School celebrated its selection as a Character Fitness Model School by hosting a school pep rally with the St. Louis Rams' mascot Rampage.
Beasley Elementary is only one of four schools to earn the award, which is given by the CHARACTERplus organization, according to a news release. The St. Louis Rams partner with CHARACTERplus to recognize schools that exemplify Character Fitness by using a unique blend of initiatives that engage the majority of students, involving both core curricular and physical education/health educators and emphasizing nutrition, regular exercise, personal fitness, goal-setting, peer support and service.
"Being named a Character Model Fitness School has been a positive recognition for the focus that Beasley Elementary has on character development and physical fitness," Beasley Principal Andrea Deane stated in the release. "This commitment is woven throughout the school year into various activities. Beasley Elementary is working hard to promote healthy living for all staff, students and their families."
As a bonus for winning the award, the Rams gave the school several hundred tickets to a recent Rams football game.