Beach Bash offers seniors fun in the sun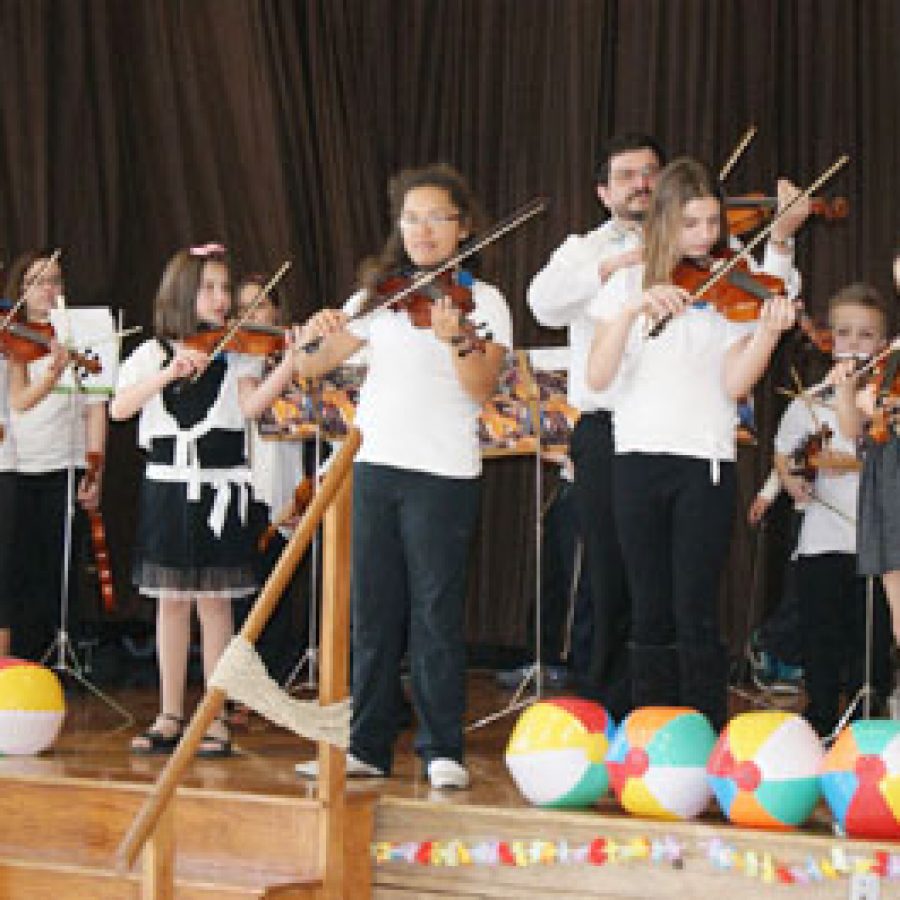 Nearly 120 members of the Mehlville School District's 60plus Club recently spent a day at the "beach" during Bierbaum Elementary School's Beach Bash.
Attendees donned their best Hawaiian shirts, which matched the décor of palm trees, beach balls and fish-filled waters in-side the Bierbaum gym on Jan. 31, according to a district news release.
The 60plus Club event kicked off with a performance by third-, fourth- and fifth-grade strings students, which was followed by a game of beach bingo.
The Beach Bash concluded with a surprise guest, Mehlville High School teacher Cora Lowry, who provided hula lessons to all willing attendees.
Mehlville's final 60plus Club event of the school year will take place from 11 a.m. to 12:30 p.m. Wednesday, April 18, at Bernard Middle School, 1054 Forder Road.
Mehlville residents 60 years old or older can obtain a 60plus Gold Card by calling the Communications Department at (314) 467-5153.
The 60plus Gold Card provides residents with access to Mehlville School District home sporting events, musical and theater performances and four 60plus events each year at no cost.