Baker, Lukianowicz announce engagement, May 26 wedding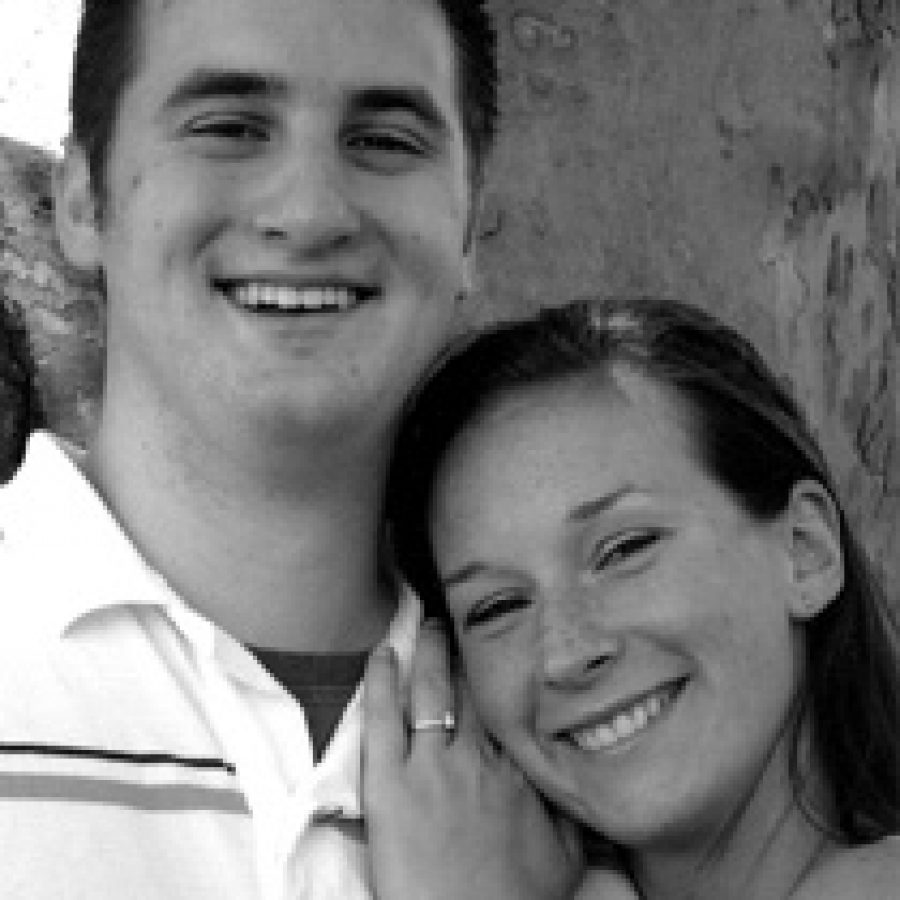 Ellen Leigh Baker, daughter of Debra and Jerry Doyle of Affton and Ralph and Judy Baker of Imperial, and Timothy Michael Lukianowicz, son of Tony and Susan Lukianowicz of Cleveland, Ohio, announce their engagement and forthcoming marriage.
Baker, of St. Louis, is a registered nurse and is employed by St. Louis Children's Hospital of St. Louis as a pediatric intensive care unit registered nurse.
Her fiancé, Lukianowicz, is an aerospace engineer and is employed by the U.S. Air Force as a second-lieutenant pilot.
The couple plan a May 26 wedding at St. Francis Xavier Church in St. Louis.