Back-to-school fun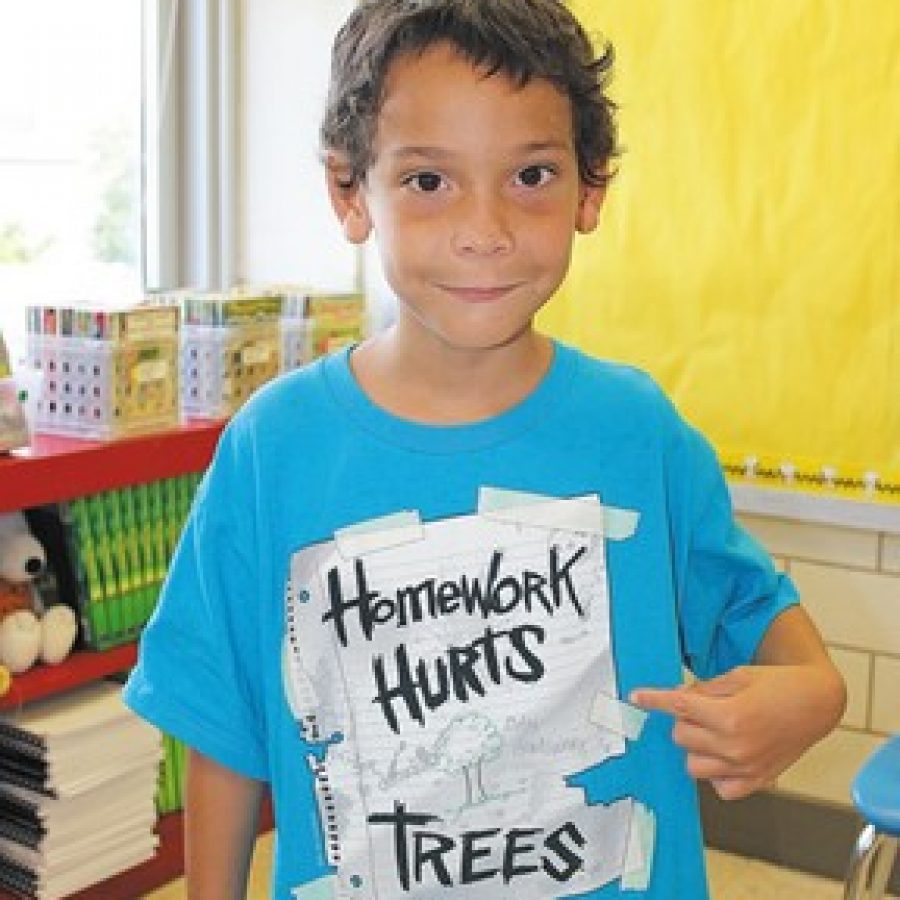 Trautwein Elementary School student Jeffrey Clark has a bit of fun while attending the school's annual Meet The Teacher event last week.
Jeffrey started second grade Aug. 13, when all Mehlville students went back to school.
The first days back at school are a test of the impact of the district's new $218 bus fee on bus ridership and congestion in school parking lots, and although some parents complained of higher-than-normal gridlock at elementary schools, including Point, Superintendent Chris Gaines said the extra gridlock is unrelated to the bus fee and more a result of the earlier start times for school this year.
The Board of Education and teachers added the equivalent of two instructional days to the school year by increasing the school day by five minutes. Principals and Central Office chose to tack the extra time onto the start of school rather than the end, but bus routes have not yet been modified to take into account the earlier start times.
Gaines joined the district July 1, and he visited all 18 schools the first day to meet students and teachers for the first time. He also greeted the bus drivers and other transportation staff at the transportation facility at 6 a.m.
Gaines is the first superintendent in memory to have a child attend Mehlville schools. His son Zack started fifth grade at Hagemann Elementary School, and Gaines cut short an interview with the Call last week to pick him up from school.