Automatic sprinklers save time, money; don't require a degree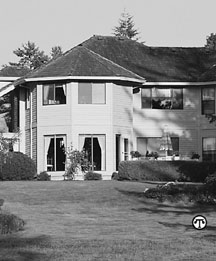 A growing number of homeowners are finding that by investing in technology, they can save time and money when it comes to taking care of their lawns.
Installing an automatic, underground sprinkler system will eliminate the need to water a lawn by hand plus they do all of the watering-even when no one is home.
In addition, they can be very efficient because they custom deliver exactly the right amount of water needed, based on the types of plants or grass that are growing in each area of the yard.
And for anyone who has ever forgotten to turn off the hose, an automatic underground lawn sprinkler system puts an end to neighborhood flooding.
Industry experts say no advanced technical degree is required to operate an underground system. Adjusting the on/off timer just a few times a year will save water as will rain sensors that can be added to most systems as well.
These nifty devices automatically shut-off the watering when it rains, undoubtedly a useful feature for those unexpected downpours.
The benefits of owning an automatic system extend beyond convenience and saving water. According to the Associated Landscape Contractors of America, housing resale values can increase by as much as 14 percent and sales accelerate by as much as six weeks when landscapes are well maintained.
Most irrigation manufacturers will provide a preliminary plan for a system for a nominal fee, if not complimentary. Homeowners will be pleasantly surprised as to cost and benefits of installing such a system.