Author hopes to help parents heal after loss of a child
Local woman hopes to help parents heal after losing child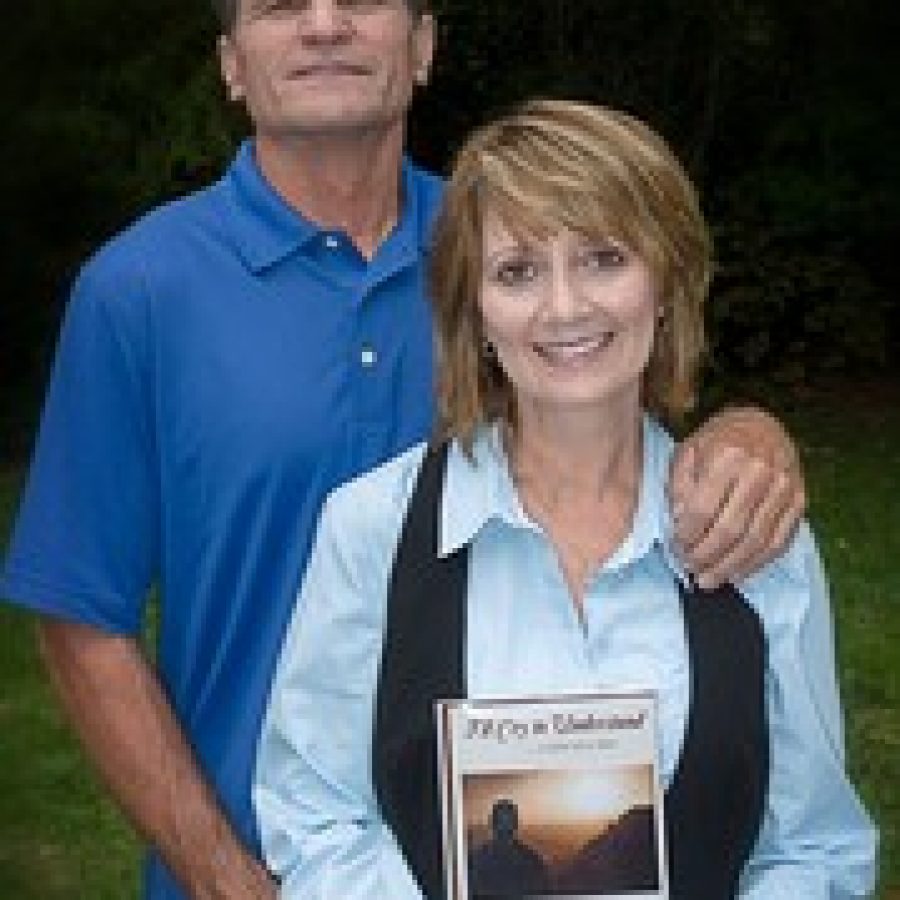 He waited in line with a single photo tucked inside a manilla envelope. For hours, he waited.
Until, finally, he approached the casket and the parents of someone he knew only six months, with the photo that would become the cover of a book firmly in his grasp.
Then he handed them the envelope — enclosed in which was a picture of their son at the Grand Canyon two weeks before the car accident — nearly bringing the mother to her knees.
Jay Nelson, of Naperville, Ill., waited in the long line with his mother. He hardly knew a single person who attended. And he did not know what to say when he approached south county residents Karen and Dan Weis, the parents of Nathan Weis, who died in a car accident in 2006.
"I just knew that I had to share that (photo) with them," Nelson said. "They seemed so strong when I was watching them talk to everybody, and smiling and giving hugs. I was almost afraid of showing them because it was so emotional for me … His mom just hugged me, and we both started crying and it was surreal."
Nelson, who minored in photography in college, went on a road trip with Nathan and two other friends. On the way back from California, the group stopped at the Grand Canyon.
"I was just taking pictures of the landscape, and Nate was just standing there watching the sunrise, and I just happened to snap that photograph of him," Nelson said.
After returning from the road trip, Nelson said he got right back to work and did not even look at the photos until he found out Nathan died.
"I was looking through them and I saw that (photo), and I just — I just broke down and knowing who Nate was, and he started working pretty much right after high school, I found out that was pretty much his first vacation.
"It's hard to explain the feeling I got when I saw that picture. It was surreal … When I saw that picture, right away I knew it was meant to be taken, and it was meant to be shared with his family."
For Kristin Brune, Nathan's sister, receiving the photo from Nelson was the "best gift" she has ever received, even though it was not the only picture the Weis family received after Nathan's accident.
"Getting a picture of him in and of itself wasn't what made it so amazing," Brune said. "It's just, the picture is so heavenly … I guess if I had to picture what heaven would be like, it would look a lot like that. It really brought a lot of comfort to all of us."
About six months after the car accident, Karen began what would become a roughly four-year journey of writing to help others find peace with the loss of a child.
"My dream was that if I could write a book I could just anonymously give to someone else it's happened to months later … That's really how it started. I just started writing," Karen said.
Karen self-published "I'll Cry to Understand … a piece at a time" last December.
"I thought I was just going to start writing how it really feels and what you go through, and it didn't take very long for me to realize I needed to do this …," Karen said. "God gave me the words and everything started coming into place …."
Kyle Weis, Karen's son, said each family member has coped with the loss in his or her own way, but Karen writing the book has been a "self-therapy" for his parents.
"Since this whole process has started I've seen them both transition from grief to wanting to help others who have suffered similar losses," Kyle said. "I think it's less about helping us as a family as it is about being something that others can turn to when they are in grief."
There were times when Karen had to step away from writing for months at a time. She only wrote when she felt like she could. But she knew she would eventually have a finished product.
"No matter how long it took … I knew, eventually, I would hopefully have something to give to another parent that was hurting so bad," Karen said.
Brune said she is proud of her mother, who was "so committed to help others through the loss of a child."
"I think it was healing for her," Brune said, "and I know it wasn't easy for her to write all that down and now letting the world see it …"
Brune, a freelance writer and editor, gave the book one read through early on in the process, which was difficult.
"It was hard for me to kind of turn off the working side of my brain and not be real harsh with it like I would with a client …," Brune said. "Aside from that, parts of it were difficult because I don't like to think about how hard (my brother's death has) been on my parents."
When Karen was ready to publish the book, she sent it out and was rejected.
But she said she prayed in November 2010 about being able to have the book published and Jan. 2, 2011, she won $10,000 in scratch-offs, which she called a "Godsend."
"That gave us the funds to be able to self-publish," Karen said. "… Everything kind of fell into place."
But Karen said the only way she would publish the book was if Nelson's photo was on the cover.
"When I saw the picture, I about fell to my knees … To us it felt like the picture meant God was welcoming Nathan home soon …," Karen said.
Because Karen did not know Nelson, it took three months to find him. When Karen and Nelson finally connected, he immediately gave her permission to use the photo.
To say using the photo for Karen's book is an honor would be "an extreme understatement," according to Nelson.
"It was a no-brainer for me," Nelson said. "I was beyond honored, and when I saw the book it was like God wanted me to take that picture for that book …"
Nelson also gave Karen all copyrights to the photo and doing so was one of the easiest decisions he said he ever made.
"That picture is meant to — it's meant to be shared, and the fact that it touched so many people in their family and friends that I didn't want to — I never wanted to make any money off it," Nelson said. "I just wanted it to be used for what it was meant for, to help people remember him."
And now, more than six years after snapping the photo atop the Grand Canyon, it rests on the cover of Karen's book, "I'll Cry to Understand… a piece at a time" — a book that also rests on Nelson's bedside table.
"I have the number two copy of the book … I look at it all the time. I've tried to start reading the book, but it doesn't last very long until I get too emotional about it," Nelson said, "and the love that Karen and the whole Weis family have shown me, it's been fantastic … I'm honored that I could help that family the way I did and not really even realize it."
Karen's book can be purchased by visiting
.