Another View: Mehlville's Gaines earns attention as national leader
By Dan Fowler 
Congratulations to Mehlville Superintendent Dr. Chris Gaines on his swearing-in as president of the largest nationwide superintendents' association, The School Superintendents' Association.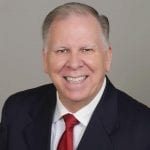 Gaines' year leading the nation's top school leaders places the Mehlville School District in the national spotlight and is certainly something for south county to be proud of.
Under Gaines, the school district has made great strides, including a data-driven emphasis on academics.
Gaines has introduced many positive initiatives that some would even call disruptive. Mehlville needed to be shaken up, and Gaines has not hesitated to do just that. Expect Gaines to keep bringing Mehlville fresh, but proven, ideas from other districts.
Already, he has pioneered:
1) Four weeks of all-day summer school, which is a first;
2) Mosaic Elementary, a new way of teaching kids to learn critical-thinking skills and learn how to collaborate with others for better problem-solving;
3) Redistricting to better balance classrooms, which is no easy task;
4) And renewed emphasis on school safety – doing his best to secure our schools.
Dr. Gaines has expanded opportunities for Mehlville School District students through the new virtual courses offered in MyPath and the real-world internship program STL CAPS.
He also oversaw the passage of Proposition R, which was a long-overdue operational tax-rate increase for the district, and Proposition A, which invested in facilities for the first time in a long time.
Additionally, he's kept all his promises focusing on continuous improvement, efficiency, academics and data-driven decisions.
Although there is much more work that needs to be done on our facilities, Dr. Gaines is up to the challenge.
Thanks to Dr. Gaines and the great teachers and employees of our district, we have much to be proud of in Mehlville.
There's a lot of work yet to be done, and Dr. Gaines has his work cut out for him.
However, all signs point toward the direction that Mehlville is on its way to being a "school district of destination and distinction."
When you see Dr. Gaines — who is a reserved man in speech, but not in action in our schools and our community — take the time to thank him and offer your congratulations.
Job well done.