Amber Alert ends in tragedy in Oakville
Franklin County man kills sons, self in Cliff Cave Park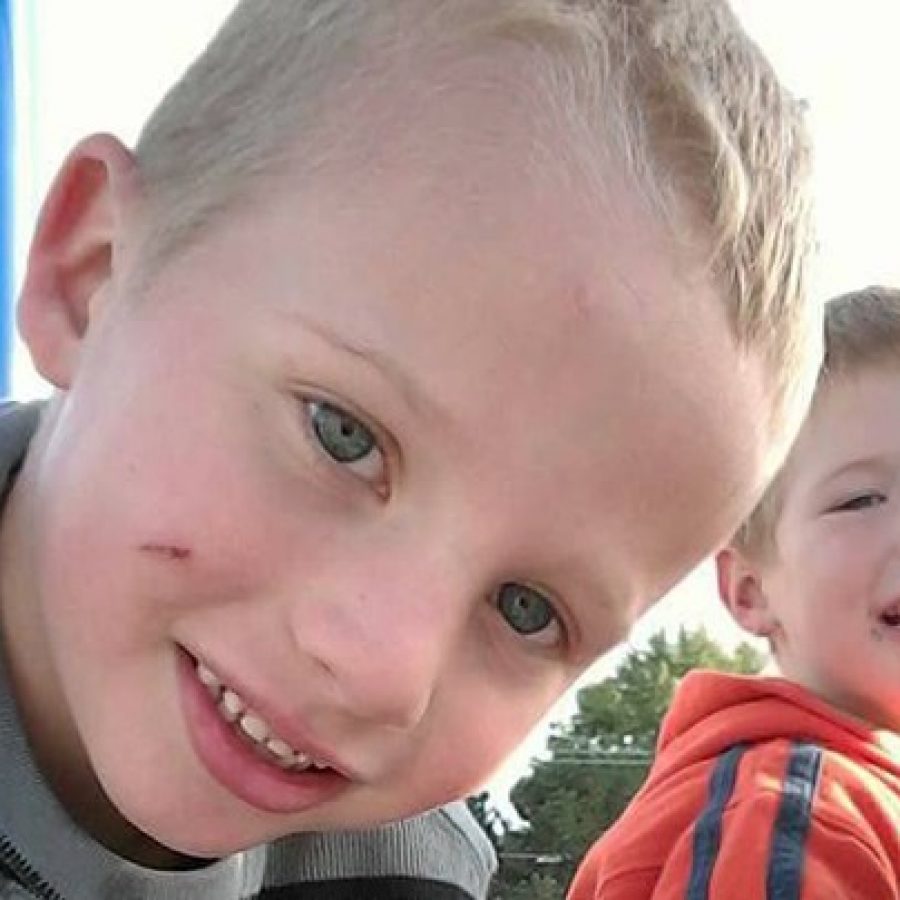 An Amber Alert ended in Oakville in tragedy over the weekend as a Franklin County man killed his young sons and then himself in Cliff Cave Park.
As St. Louis County police closed in at the Oakville park on Christopher Cadenbach, 43, who was wanted on a felony domestic-violence charge in Franklin County, he killed his sons Ethan, 5, and Owen, 4, then turned the gun on himself before officers could stop him, police said in details released Monday of the double homicide and suicide.
Cadenbach, who lived in the 500 block of West Sixth Street, Washington, abducted the boys Saturday afternoon from his mother's house in the 300 block of Rauhut Avenue in Lemay and took off in her 2006 Ford Focus without her consent, police said. The St. Louis County Police Department responded to his mother's call for help at approximately 4:40 p.m.
Cadenbach's mother reported that she believed her grandchildren were in danger because their father had recently threatened them and made suicidal statements, including an intention for "suicide by cop," stating he did not want to go back to prison, police said. She believed that he was potentially armed with an assault rifle.
Cadenbach was wanted in his home city on an active arrest warrant in Franklin County for first-degree domestic violence on his estranged wife, the mother of Ethan and Owen. The charge carried a $100,000 bond. A judge had granted Cadenbach's wife's request for a restraining order.
Taking into account the circumstances, county police contacted the Missouri State Highway Patrol's Troop F to issue an Amber Alert for the missing children and sent out helicopters from Metro Air Support to find the Cadenbachs.
At about 8:15 p.m., a St. Louis County park ranger saw the unoccupied Ford Focus in the parking lot at the Oakville park.
Backed by a helicopter, police descended on the park and heard gunfire from the car as soon as they arrived. Armed with a gun, Cadenbach came out of the car and "immediately" shot himself in the head, police said.
A 10-year veteran police officer shot the suspect in the stomach "almost simultaneously," police said.
Officers found Ethan and Owen in the backseat of the car, but they had both been shot. They were given CPR and other life-saving measures and transported to a local hospital, where they later died of their injuries. Autopsies of both children showed that the only injuries to the boys were the gunshot wounds. The police did not specify where they were shot.
Cadenbach was pronounced dead at the scene, and a gun was recovered that police belonged to him. An autopsy showed that he died of a self-inflicted gunshot wound to the head. Several gunshot wounds to his lower torso came from the officer, police said.
The incident is being investigated by the county Police Department's Bureau of Crimes Against Persons.
Pictures of Ethan and Owen posted to social media show two happy, smiling boys posing with their Halloween candy, in their superhero costumes and in a corn maze with their mother. They were in kindergarten and preschool in the Washington School District.
The school district is mourning the loss of "these two beautiful children," it posted on its Facebook page.
The district encouraged people to honor the boys by contributing to a
.
"Two innocent little boys lost their life at their father's hands," the GoFundMe page started by a family friend read. "These were two very happy boys with an amazing mother, an amazing older brother and sister."
The Amber Alert was a "mother's worst nightmare," the page notes, but the outcome was even worse than could be imagined.
Cadenbach had told his mother "he wouldn't be taken alive," according to the page.
"A mother who was trying to protect her children will now have two funerals for these babies," the page said. "This family is struggling emotionally and will be financially for these unexpected deaths."
Oakville resident Jack Huelsmann started a
to name the trail up to the bluffs at Cliff Cave Park "The Ethan and Owen Cadenbach Memorial Trail."
He started the petition to honor "these two innocent angels," he wrote in the petition, and plans to send it to County Executive Steve Stenger and county Parks Director Gary Bess.