Al, Florence Stalley celebrate their 60th wedding anniversary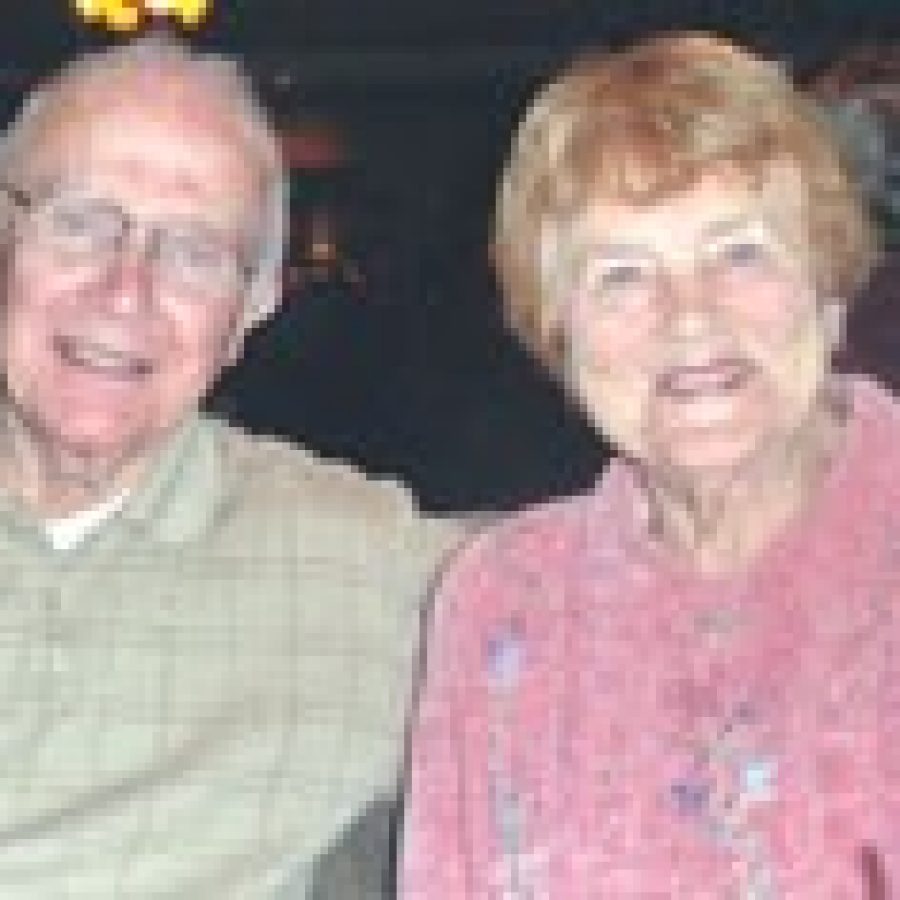 Al and Florence Stalley recently celebrated their 60th wedding anniversary with family at Favazza's.
Mr. Stalley and the former Florence Kausch were married Jan. 19, 1950, at St. Agatha Catholic Church in St. Louis by the Rev. Clarence Good.
Mr. Stalley was a tuckpointer and bricklayer for more than 50 years and was the owner of Mike Kausch and Sons.
Mrs. Stalley is a tax preparer.
They are the parents of two daughters: Barb (Dan) Kovarik and Laurie (Mike) Hartig.
The couple have six grandchildren: Sara (Justin) Hennessey, Laura Kovarik, Rebecca Kovarik, Jeff (Lisa) Hartig and Jamie Hartig and Jackie Hartig.