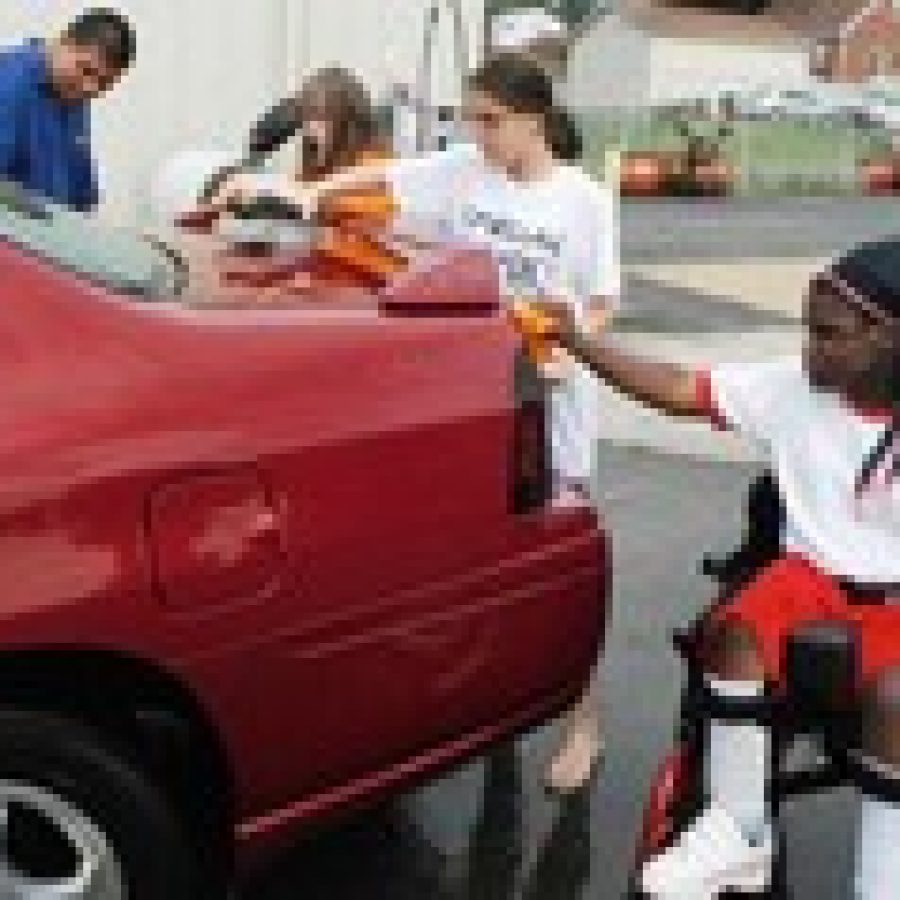 To encourage group participation and team-building activities, students with a disability in the Affton School District conducted a car wash last week.
As part of the Extended School Year, or ESY, program, the students provided both a community service, as well as learned an employable skill.
The ESY program is designed to prevent regression over the summer months, and lessons focus on each student's Individualized Education Program, or IEP, goals.