Affton school board rolls back tax rate 35 cents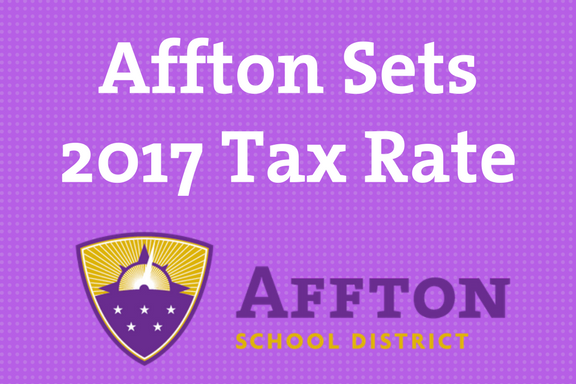 The Affton Board of Education voluntarily rolled back its 2017 tax rate by 35 cents last week, choosing not to take the full tax-rate increase allowed by two tax-rate hikes voters approved last fall.
Assessed valuation in Affton unexpectedly went up when final numbers came in last month, which allowed the board not to take the full amount of the new tax hikes, board President Tom Bellavia said in a news release.
"It is vitally important that our Board of Education remain fiscally responsible, and that includes easing the tax burden on our community whenever possible," he stated.
Everything that school officials said in their successful campaigns for Proposition I, a 38-cent tax-rate increase to operating revenue, and Proposition N, a 49-cent bond issue to expand each school, is still true, according to Superintendent Steve Brotherton. But with the surprise rise in property values, the district only had to take 3 cents of the 38-cent Prop I hike to meet its needs this year, he added.
"We, together with our Board of Education, feel strongly that the district should continue to live within our means," Brotherton said in the release. "We are committed to helping our community stay strong."
The district sold $20.9 million in bonds in January 2017 as part of the promises from Prop N. So far, the funds have been used to retire capital lease debt from 2011-2012, add funds to general revenue and fund $9 million for capital improvement projects throughout the district.
Other projects already launched with funds from Prop N include:
• Renovations at Gotsch Intermediate School, including a new gym scheduled to be completed in the spring as part of the first phase of the district's Capital Improvement Plan.
• Locker room and training room restoration and renovation at Affton High School as part of Capital Improvement Plan renovations.
• Routine maintenance and repairs throughout the district, including repair and renovation of parking lots, a new roof for the cafeteria at AHS, new ceilings and lighting in the stairwells at Rogers Middle School and removal of asbestos tile in the hallway at Gotsch.
• Improving safety and security throughout the district, including new classroom doors at Rogers Middle School, and the addition of security cameras and a controlled-access system at every entry door of every building.
"While we move forward with the building projects approved with Prop N, it is important that our other schools, buildings and grounds are not ignored," Brotherton said.
In the next year, the 3 cents the board is taking from Prop I will go toward creating 21st-century learning spaces at Affton High and keeping up with maintenance and repairs throughout the district.
The second phase of the expansion and renovations set for Gotsch will start immediately after gym construction wraps up in the spring. That phase includes four new classrooms, a new art classroom and a new music classroom in the existing gym, a new handicapped-accessible building entryway and security vestibule, relocation of administrative offices, updates to hallways and cafeteria renovation. That phase will be finished by winter 2018.