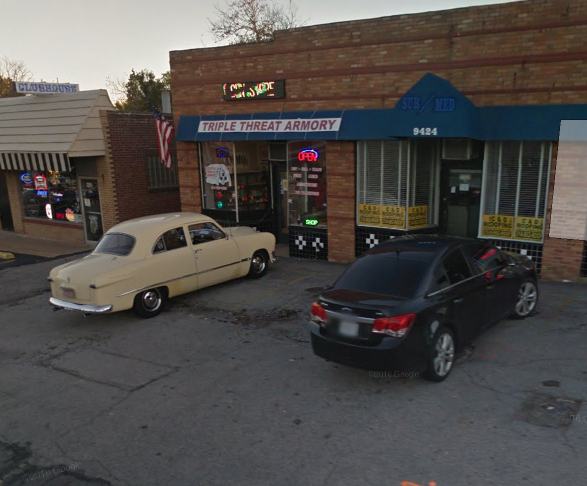 No guns were stolen in the latest attempted burglary of a gun store in Affton.
Officers from the St. Louis County Police Department's Affton Southwest Precinct responded to a call for service of a burglary at 9:08 a.m. Tuesday at Triple Threat Armory, 9422 Gravois Road.
The store was also hit in an attempted burglary in November in which thieves also did not make off with any guns.
Upon arrival, officers observed a shattered pane of glass in a front door of the business.
An inventory of the business revealed no firearms to have been taken, but several accessories, specifically empty magazines, were stolen, police said.
 The St. Louis County Police Department's Bureau of Crimes Against Property is conducting the investigation.
Please contact the St. Louis County Police Department at (636) 529-8210 to speak to investigators if you have any information regarding the incident.
To remain anonymous or potentially receive a reward, please contact CrimeStoppers at (866) 371-TIPS(8477).