Affton couple claim $66,000 Show Me Cash jackpot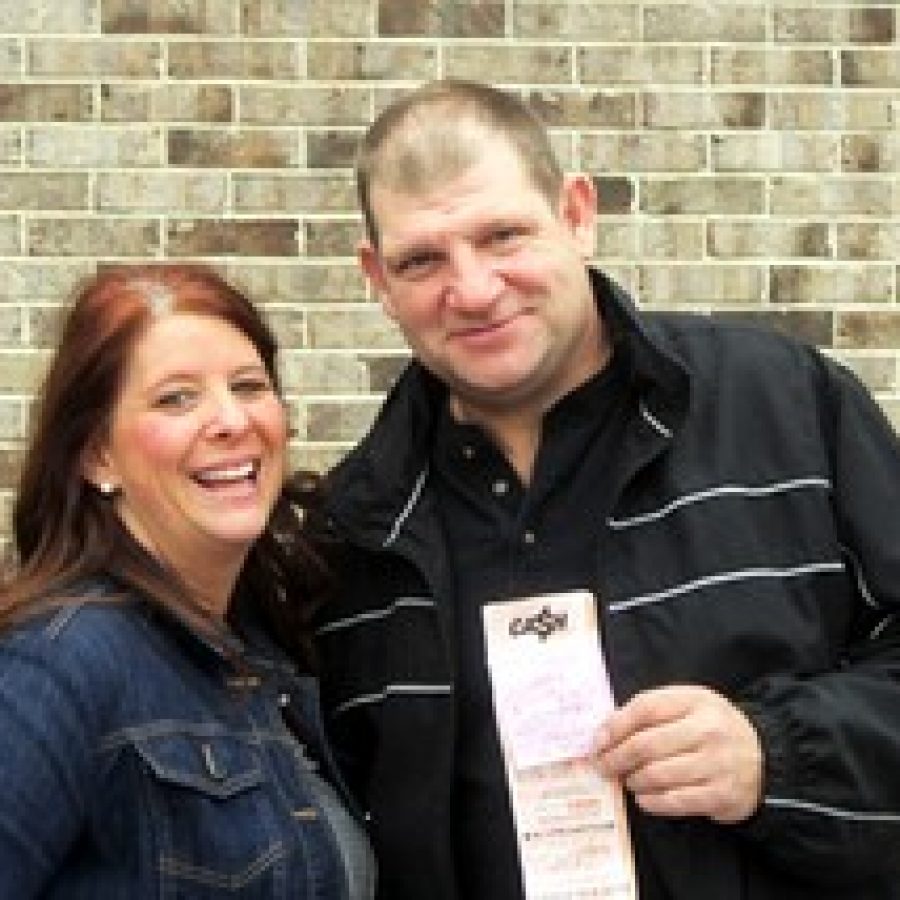 An Affton husband and wife are splitting a $66,000 Missouri Lottery Show Me Cash jackpot.
George Millaway, 48, is a regular player and bought the winning Quick Pick ticket at Dirt Cheap, 8455 Gravois Road, Affton. He matched all five winning Show Me Cash numbers on Feb. 7 — 4, 12, 18, 20 and 27.
George added his wife, Christine, to the claim, according to a news release.
"It's awesome," she stated in the release. "We're pretty excited."
Plans for the windfall are simple — pay bills and maybe get a new truck. George had an idea to treat the whole family.
"I'm going to take my kids on a family vacation," he said of his four grown children. "I'm going to take them to Gulf Shores and rent a house."
Millaway has won smaller prizes before, and he said he'll continue to play regularly.
"I don't miss any of them," he declared regarding Lottery drawings.
The plumber added that he used to have his own numbers, but he now plays Quick Pick because he would be "mad if my numbers ever came up and I didn't play."