Affton chamber honors Exceptional Educators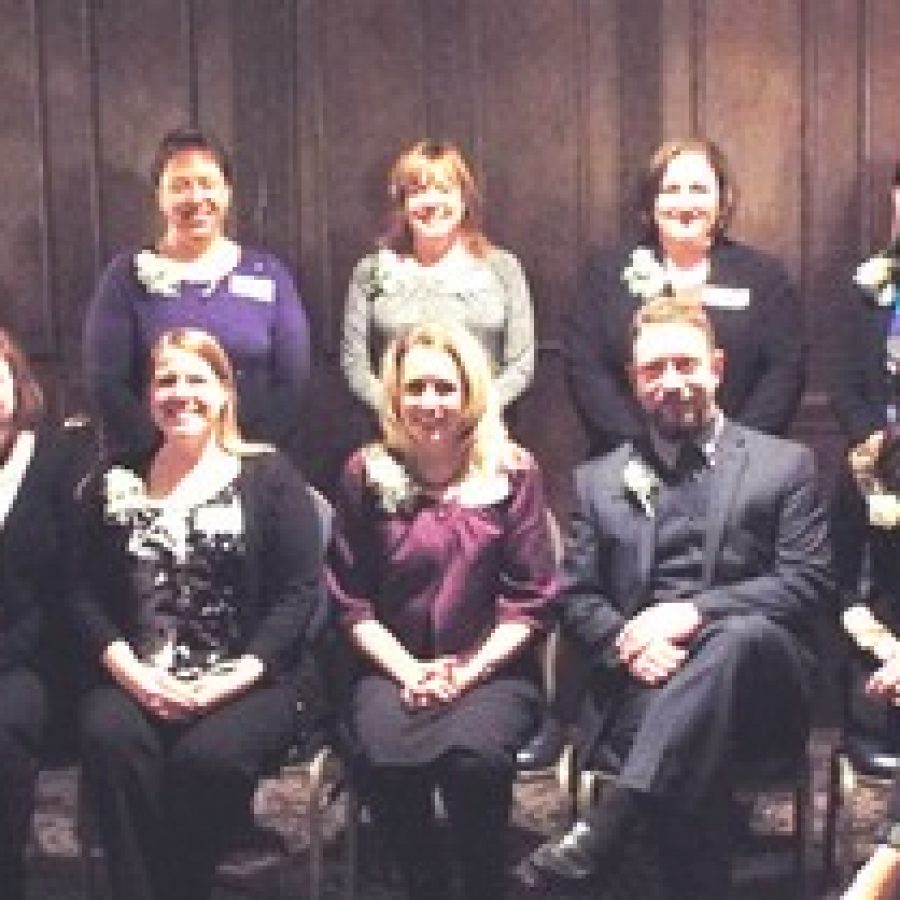 The Affton Chamber of Commerce recently honored 10 educators from the Affton area during its 11th annual Exceptional Educators Recognition Dinner.
More than 120 people attended the event at Royale Orleans.
This year's Exceptional Educators and their schools are: Affton High School – Brian Jennings; Bayless Elementary School – Suzanne Meade; Bayless High School – Huso Korkaric; Bayless Middle School – Amy Ruzicka; Dressel School – Teresa Darr; Gotsch Intermediate School – Adrienne Wemhoener; Mesnier Elementary School – Kristina Pluff; Holy Cross Academy, Our Lady of Providence Campus – Eryn Krobath; Rogers Middle School – Stacie Martin; and St. Dominic Savio School – Katie Lorentz.
Chamber Executive Director Joan Edleson stated in a news release, "The chamber has always been very supportive of local schools and the teachers as we realize that these Exceptional Educators are teaching our future business leaders. Our members know that a community is only as good as its schools and to show that support, five community leaders offered to sponsor the event and take part in the presentations.
"They were: ABC Animal & Insect Innovation, LLC; Commerce Bank; Great Southern Bank; J&J Construction & Remodeling LLC; and Saint Anthony's Medical Center."
Each teacher was presented with a personal item and a gift certificate for items for their classroom.
Rachel Lovelace, master of ceremonies, stated in the release, "It was great to see so many of the past recipients of the award in attendance and many of the attendees stayed after the program ended to socialize with other educators and chamber members."