Abiding Savior pupil wins National Geographic Bee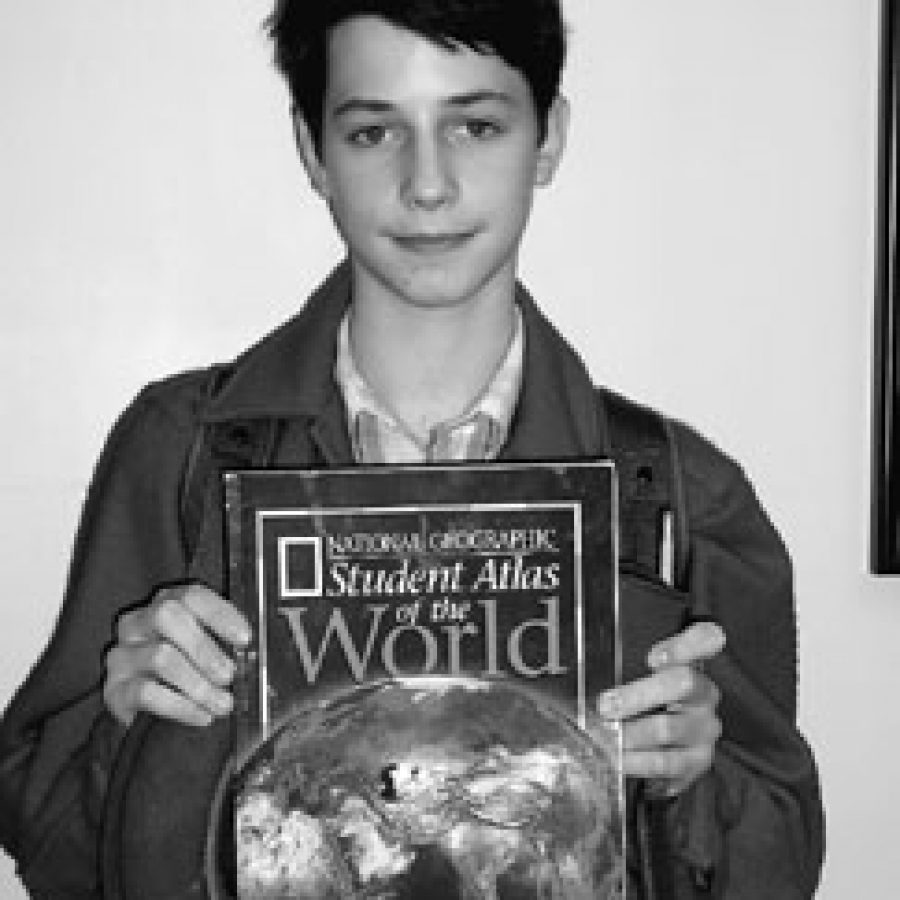 Nathanial Jensen, an eighth-grader at Abiding Savior Lutheran School, recently won the school's National Geographic Bee.
He received a Certificate of Appreciation and a National Geographic Student Atlas of the World. He has taken a written test to see if he will qualify as one of Missouri's top 100 pupils to compete in the state competition.