A Sunset Hills resident is hoping to give the holiday gift of reuniting someone with a historic newspaper that appears to have been accidentally left at the post office.
Jan Burmeister stopped by the post office in June to pick up a Priority Mail mailing box to send a package, taking the box home with her. The box was collapsed flat so she didn't realize anything was amiss, but when she went to ship her package, she found that the box held two historic newspapers, including a St. Louis Globe Democrat, from June 1927. The issues had been set out flat and wrapped in plastic.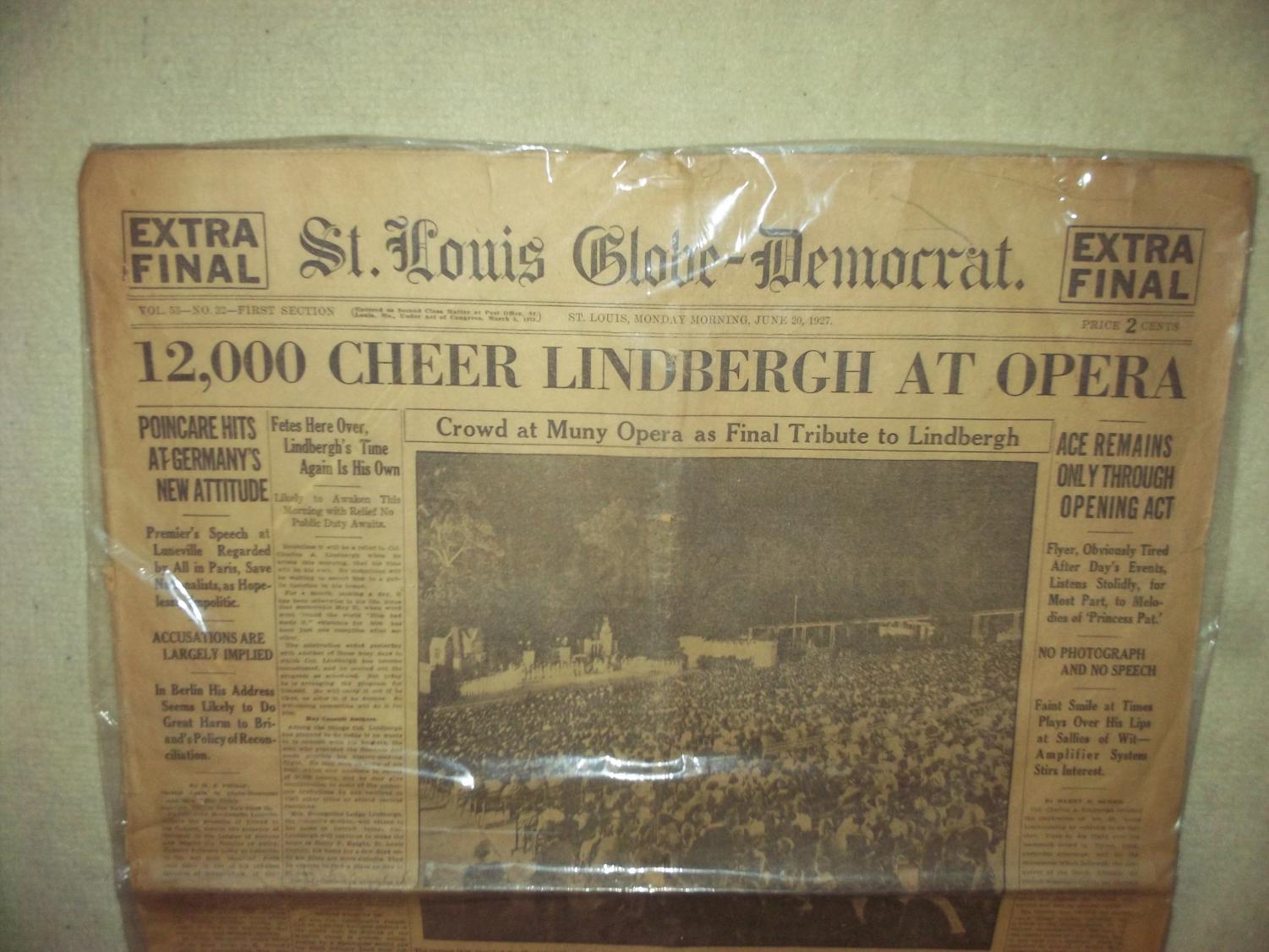 Burmeister has since visited the Sappington and Kirkwood post offices to see if anyone reported losing the historic find, but no one had called to report that they lost the items. One of the issues is printed in the photo above, and someone could prove they are the owner by describing the other newspaper. If the newspapers belong to you, call Jan or Charles at 314-966-4567.