60-Plus Club members treated To Octoberfest fun at Wohlwend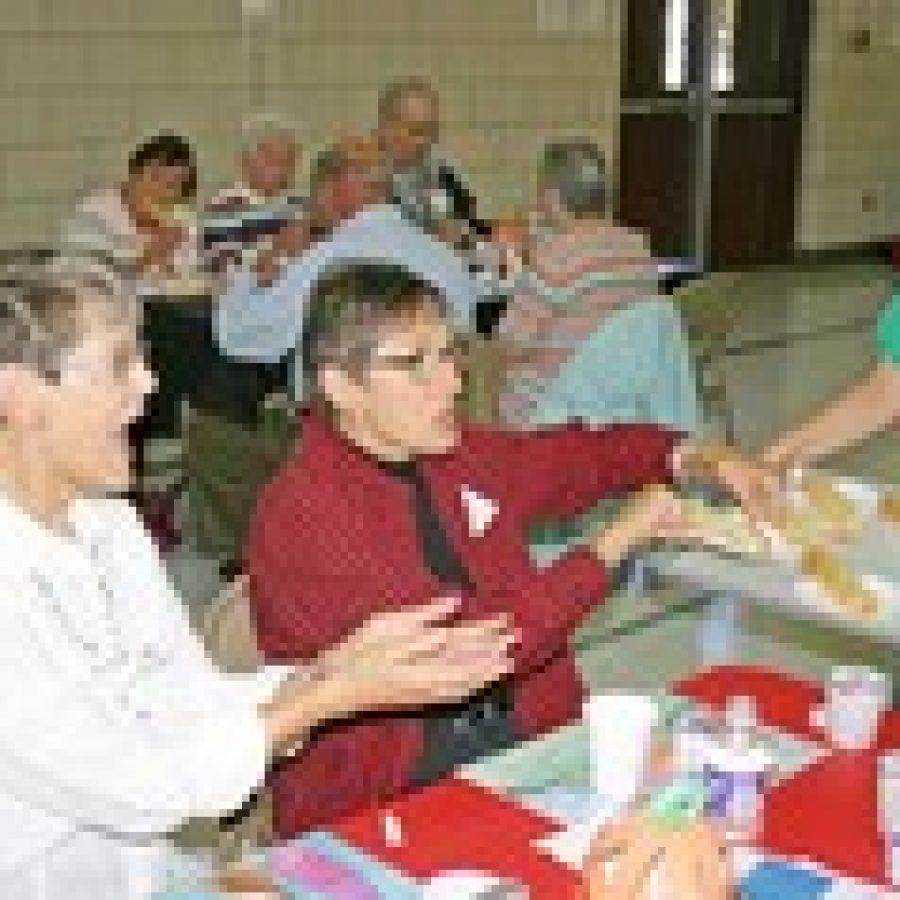 More than 150 Mehlville School District residents were treated to a morning of German fun and games as Wohlwend Elementary School hosted the district's 60-Plus Club.
The 60-Plus Club meets four times a year and serves two purposes, according to a news release. District residents at least 60 years old get the opportunity to see what is happening inside district schools, and students get a chance to chat with the guests and show off some of the things they have been learning.
The Octoberfest gathering featured the fourth- and fifth-grade choirs, as well as members of the Oakville High School German Club, who hosted a German-themed bingo game. Club members also were treated a mid-morning brunch put together by the district's School Food and Nutrition Services staff and served by Wohlwend students.
The next 60-Plus event will be a holiday luncheon that will be Dec. 6 at Forder Elementary School.