2019 Home for the Holidays Contest: Special Salads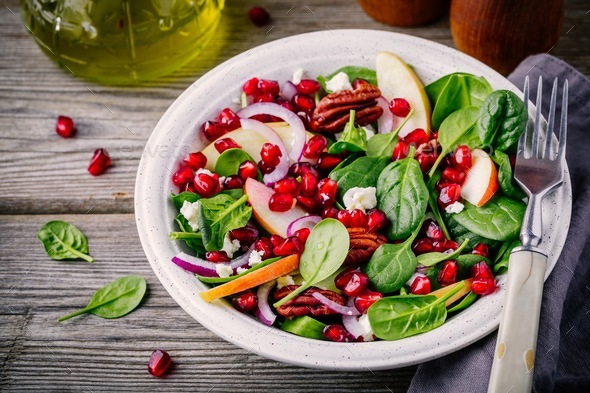 Apple Pomegranate Harvest Salad
Ingredients:
1 cup pomegranate seeds
1 honeycrisp apple, thinly sliced
¼ cup chopped pecans
2-3 tbsp feta cheese
mixed greens
Dressing:
⅓ cup olive oil
¼ cup balsamic vinegar
3 tbsp honey
½ tsp black pepper
pinch of garlic
Add greens to a medium to enormous bowl and set up salad toppings as desired.
In a medium bowl, upload all of the dressing meals and whisk competently to combine. Taste and regulate as needed.
Drizzle dressing over ideal salad and serve. Dressing might be saved in refrigerator for two weeks sealed in mason jar.
I use honeycrisp apples, but you could also use pink lady, fuji or gala for a delicious taste. You can also change apples for pears as well. Enjoy.
Kathy Bauer
Oakville